"If your business is not on the Internet, then it will be out of business", Bill Gates.
It is not enough to be present on the Internet; it is also necessary to be visible and searchable on the Internet, which is where digital marketing can help. Traditional marketing has evolved to the digital level, where it duplicates the pace of brand awareness and sales, thanks to remarkable improvement in software solutions and technological advances.
To stay competitive in digital marketing, businesses hire software developers or pay for open-source sales and marketing tools.
What is the definition of digital marketing?
Digital marketing is an online activity that uses digital platforms to communicate with present and potential customers. The following are the primary categories of digital marketing:
Search engine optimization (SEO),
Social media marketing (SMM),
E-mail marketing,
Content marketing,
Affiliate marketing,
Pay Per Click (PPC) marketing,
Video advertising etc.
Digital marketers use both open-source software and custom software to plan and execute their campaigns. The focus, work strategy, and goals of a company are typically the determining factors.
When it comes to digital marketing, most businesses use the following strategies:
Marketers install and use open source software for a variety of marketing campaigns. There are both free and paid services available with these software solutions.
Marketers or C-level executives hire a software development company to create, implement, and support their custom marketing software solutions.
Let us examine when it is advantageous to use open-source marketing software solutions and when it is preferable to develop and implement custom software solutions:
Reasons companies hire software developers to create custom marketing software solutions
They want to develop a marketing strategy and open a new sales and marketing channel
Custom sales and marketing software enables business owners to reach out to their target audience in more creative and effective ways and tactics. Custom software also provides comfort to marketing and sales professionals because it includes only the functions that are truly necessary and excludes those that are not. It is also ideal for businesses concerned about security and intellectual property rights.
They want to increase their ROI
Businesses strive to develop unique and tailored sales and advertising strategies to persuade their target audience to buy from them rather than millions of other competitors. Approaches that are out of the ordinary attract attention. Who, for example, would turn down a highly advantageous sales offer that is perfectly tailored to their preferences and is simple to purchase or order online? We imagine this to be a simple task, but there is a whole team of market experts, customer satisfaction specialists, and market analysts who deliver an offer that is precisely tailored to your needs and is extremely simple to use.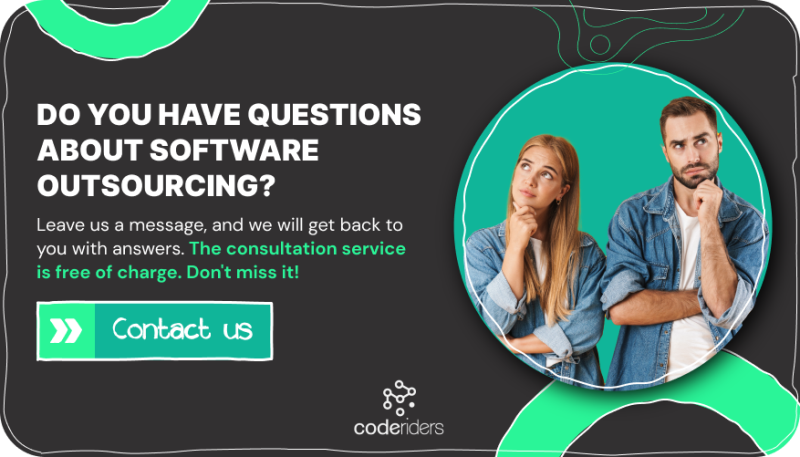 They aim to increase customer satisfaction and return rate
Companies that care about their customers invest heavily in the customer experience. As a result, it is natural they work on advanced and one-of-a-kind custom satisfaction campaigns, requiring complex CRM systems to put their ideas into action.
They want to optimize business processes
In addition to accelerating and facilitating marketing and sales campaigns through complex marketing software implementations, employees must maintain an organized and well-designed working process. Managers should not overlook the importance of streamlining work processes, increasing employee productivity, and automating tedious and error-prone tasks.
They want to streamline and connect various systems
As earlier stated, work management is essential for the successful delivery of marketing campaigns. Many businesses attribute the success of their campaigns to open communication among employees from various departments on a single platform.
They require 100% guaranteed security and intellectual property rights protection
If a company needs to protect vulnerable information, installing and using open-source software is not a good idea. After all, such software solutions are intended for general use, and while software developers maintain and support the system, the risks of information leakage are higher.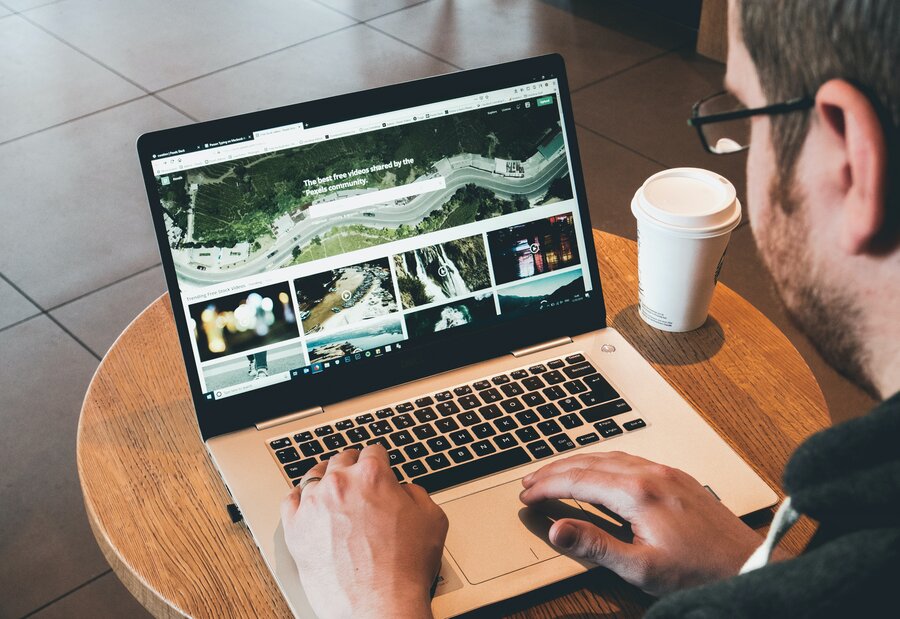 Companies that use open-source marketing and sales software, on the other hand, do not require a unique, tailored-made marketing and sales strategy for their business. These companies are already well-established in their fields and have devoted customers. Installing free or paid services of open-source marketing and sales solutions is sufficient for them.
According to Statista, by the end of July 2021, there will be 1.9 million JavaScript open-source projects in the Maven Central Repository and 21 million JavaScript project versions worldwide. While the Maven Central Repository has the most open-source projects for JavaScript, there are thousands of open source projects for Python and.NET.
These statistics shed light on the ever-increasing number of open-source software solutions. IT firms hire software developers or build an in-house software development team to create the most competitive and popular apps or tools for their target audience. The most widely used open-source marketing software solutions in the marketing industry are:
Software solutions that provide search engine optimization services,
Software solutions that analyze target audiences and their behavior,
Software solutions that automate social media marketing (SMM) campaigns,
Software solutions that aid in content writing, such as spelling checking and rephrasing tools,
Software solutions that track, optimize, and analyze (companies either build their custom analytics tool or use open-source analytics software solution, ex. Frill).
We have experience with the last one at CodeRiders. We created marketing and analytics software for external use. Let us examine this example:
We built an easy-to-use tool (Rankify Analytics) that allows YouTube marketers to track, optimize and analyze channels and videos. It is built to research channels, make assumptions and run a YouTube channel with a fact-based strategy.
The functions of this marketing software include:
Tracking videos and channels
Advanced rank tracking
Clickability calculator
SEO module
Competitor analysis
Thumbnail A/B testing
DeepDive advanced search module
Performance analysis
Tracking subscriber views
Integrated cross-channel calendar
Keywords for ranking better
Collecting various data through YouTube API (views, watch time, likes, comments, description, age, etc.)
WorldSoft Business is a leading CRM portal (SaaS) for business management. It consists of three modules - front-end, back-end and API. Each of them are separately based on Laravel framework (4.2 version).
Two developers from CodeRiders have been working on the backend functionality and API of this application. This was a 3-year-long project consisting of backend and API subprojects. The project was successfully completed being one of those projects that make us really proud of. You can always test the great functionality of it, creating a free trial account.

Top digital marketing software solutions that are changing the world of entrepreneurship
These are the most relevant software solutions in the marketing and sales industry.
1. CRM (Customer Relationship Management System)
CRM is a sophisticated technology implemented and used to manage interactions with current and prospective customers. Integration of the best CRM system for a specific niche is required to build customer relationships, nurture these relationships, and streamline processes to increase sales and profitability.
CRM systems have been in the market since the 1990s but gained popularity over the last decade due to the additional beneficial features. These systems store and connect all your data from the sales leads to your customers. The main functions of CRM systems include:
Recording and analyzing all your calls and online meetings with leads and customers,
Storing and categorizing e-mails and automating e-mail campaigns,
Tracking, segmenting, and slicing data,
Helping improve customer service and satisfaction rate,
Increasing revenue by customizing e-mails, etc.
Let's compare why implementing CRM systems is better than relying on simple Excel sheets.
With simple Excel sheets, you can save and track

With CRM systems, you can

Name and other demographic information of leads and customers

Perform all the actions that Excel supports

Contact information (e-mail address, phone number, social media accounts, etc.)

Websites

Additional information to recall which type of customers they belong to

Date of the purchase of your product and service

Save the company size and multiple contacts within the company

See the contact title, notes, and communication history

Build the sales pipeline stages

Create e-mail marketing campaigns

Make in-detail reporting
As a result, it is natural for businesses to either hire a custom software development team or rely on the free and paid services of open-source CRM software to build their custom CRM systems.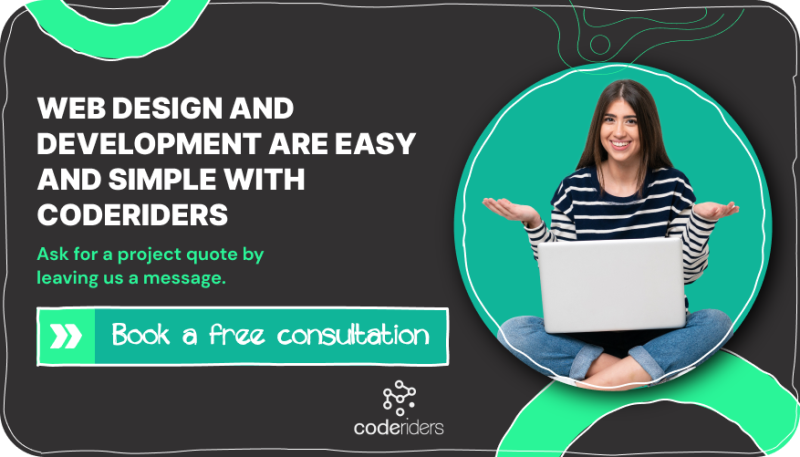 2. Tools for Search Engine Optimization (SEO)
It does not matter how good your website is; it will be challenging to find your company online if it is not SEO-optimized. The more people visit your website, the higher your online traffic, which leads to more sales and a higher ROI. It is critical to use a variety of SEO tools (both free and paid). You may also use bespoke SEO tools, depending on the unique characteristics of your company. So, let's unwrap the best SEO tools features and see if you already use them.
Keywords: Keyword research and analysis help marketers identify words or phrases relevant to their website and business. They also help to analyze the keywords that their competitors are using. Keyword optimization is critical because it allows search engines to match user queries with your content. When thinking of a keyword research tool, the first thing that comes to mind is Google Keyword Planner. However, using only this tool to keep up with the tremendously rising competition is insufficient. Companies use other SEO tools, both free and paid, in addition to Keyword Planner, or have their own custom-made tool.
Content: As previously stated, using keywords is critical. However, it does not suggest that you should randomly sprinkle these terms or phrases across your website. Your website content should be interesting, relevant, fresh, and one-of-a-kind. You should logically distribute keywords in the titles, meta descriptions, and tags. Nowadays, SEO algorithms are much more intelligent; they use multiple functions to determine whether a website is relevant to the user queries. Some open-source tools use AI or other algorithms to assist content writers in creating grammatically accurate and SEO-friendly texts. Some ready-made tools even help with sentence completion by suggesting good writing alternatives or summarizing the thoughts.
Backlinks: Backlinks are links to your site from other websites. Having quality backlinks from high-ranking websites improves your website ranking significantly. The more high-quality backlinks you have, the higher your website ranking. Using software that finds relevant backlinks, offers opportunities, and analyzes your competitors' backlinks is therefore essential.
Ranking: We already know that the factors listed above have a considerable influence on the ranking of your website. As a result, we must employ appropriate tools to carry out these strategies. But what about determining your website ranking? SEO tools are also intended to measure and provide information about specific website rankings. Your website ranking improves as you use relevant keywords, publish unique content regularly, have internal and external backlinks. A tool like this is also useful for analyzing the rankings of other websites before requesting backlinks. It is not by chance that businesses invest in open source SEO analysis tools or hire custom software developers to build one.
Traffic: Understanding where your website users are coming from and how they explore your website is critical for compiling effective SEO strategies. SEO tools track how frequently your website receives traffic, where the traffic originates, and which pages are the most commonly visited. Furthermore, some open-source tools show which keywords your users used to find your website via organic search. Google Analytics and Google Console are the best free tools for analyzing your website traffic. These tools, however, may not provide some detailed information that you require for your specific business. As a result, you have two options: create your custom SEO traffic-analyzer tool or use open source marketing software solutions with additional features.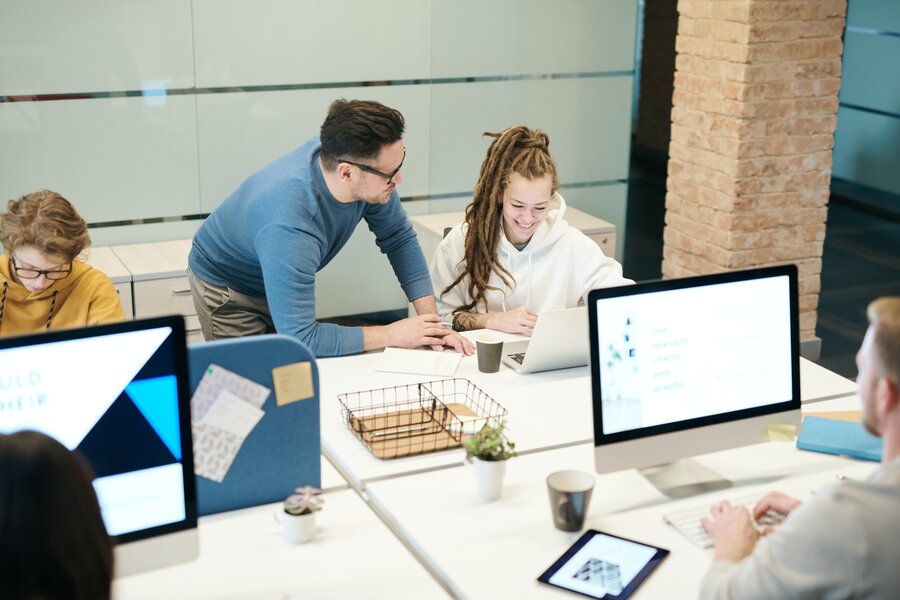 Social media statistics: SEO tools examine data from social media platforms such as Facebook, Twitter, Instagram, LinkedIn, etc. These tools track the average CTR, engagement rates, the frequency with which social media users visit your website, and which posts they click on and interact with the most. These tools also track how frequently your website pages are linked on social media. Many open-source tools also identify social media trends by scanning the most commonly used keywords. Hootsuite, Buffer, and Buzzsamo are the most well-known social media scheduling and analytics tools. However, these tools only provide a limited number of free SMM services. There is an additional charge for more advanced SMM analysis. So, once again, you are faced with two options: pay for extra SMM software solutions or hire your software outsourcing company.
In conclusion, you can have all of these open-source tools separately, paying for each of them, or have a software development partner that will build one platform, which includes all of the necessary features and makes an all-in-one tool for marketers.
3. Data Analytics and Visualization Solutions
It is critical to use original content to capture the attention of users. Plain text is tedious and will not entice your users. As a result, you frequently have a high bounce rate. Analytics and data visualization tools help you deliver content on your website in a pictorial or graphical format.
Data visualization tools make it easier to explore and grasp trends and patterns in data by leveraging visual components such as charts, graphs, and maps. These are decision-making tools that allow you to analyze previously recorded data and predict future patterns to display data in an understandable manner. Based on the patterns and data disclosed, this data assists end-users in making critical decisions.
Other essential characteristics of data visualization and analytics tools include:
Cloud computing infrastructure. The more dynamic the infrastructure, the easier it is to extract insights on the fly, during client meetings, or via mobile devices. Because the amount of data that must be stored, managed, and analyzed can be enormous, it is critical to maintain a data infrastructure. All of this data can be easily handled and customized thanks to a low-cost cloud BI architecture.
Up-to-date information. Data visualizations require capabilities, such as dynamic loading and other data optimization controls for providing real-time insights. When a data visualization or dashboard is ready, it should refresh in real-time so that anyone who logs in sees the most recent information.
4. CMS (Content Management Software)
A content management system allows you to create, manage, and improve your customers' digital experiences. A content management system (CMS) is a type of software that enables users to collaborate on the creation, editing, and publication of digital content, such as web pages and blog posts.
Businesses use open-source content management systems or hire software developers to build a custom CMS for their organization. The chances of developing a custom CMS system, on the other hand, are much higher.
A CMS can assist you with a variety of tasks. While specific functionality varies depending on the system, almost every CMS should include a few functions, either as standard functionality or via the use of a third-party plugin or module. The following are some of the most fundamental CMS functions:
Blogging features,
Scheduling and publishing articles, content on media,
User registration, two-factor authentication,
Contact forms and related banners creation,
Newsletter management,
Calendar system,
Forum capabilities, etc.
When choosing between hiring a software development company for your custom CMS software, or installing an open-source CMS, answer the following questions:
Do I have a list of my requirements?
Does an open-source CMS cover my needs?
Do I have specific design options?
Do I have any security concerns?
5. Business Intelligence Tools
Business intelligence (BI) tools are types of application marketing software that collect and store a large amount of unstructured data from internal and external systems. For instance, books, documents, journals, files, images, videos, emails, various records, and other likewise business sources.
There are several categories of BI applications such as:
Spreadsheets,
Data cleansing,
Online analytical processing (OLAP),
Digital dashboards and data mining,
Local information systems, etc.
Hiring a custom software development company to build and implement BI tools is more likely than using open source solutions.
Other advanced marketing tools include post-click landing page or website optimization software, editing, and design tools, event marketing solutions, banner/display ad services, retargeting ad solutions, and more.
To summarize, digital marketing software solutions have completely transformed the sales and marketing industries, and they will never be the same again. Every day, the number of software solutions in the digital marketing industry grows, making marketers' jobs easier and faster. Increasing brand reputation through digital appearance and reaping additional benefits from online sales are becoming priorities.
Having
development
needs?
CodeRiders will address your web and mobile development challenges by creating custom software, helping with outsourcing services, or just consulting on your software development requirements.
Explore services