In the previous several months, international media and organizations have been highly concentrated on the losses caused by the COVID-19 pandemic. However, today seems we're stepping up from the level of awareness and experience to action and exit. Many new eye-opening innovations such as higher level of digitalization, software solutions, FinTech innovations, and new models of business partnerships are being implemented to overcome the crisis caused by the Coronavirus.
CodeRiders continues its series of articles on the impact of COVID-19 on various industry sectors. Our previous articles covered the current situation, and the coming innovation in Telemedicine, EdTech, and E-Commerce and Retail industries. Now we're moving on with the Finance industry.
Why Are Finance Industry Innovations So Important These Days?
The current issues in various industry sectors are the results of money deficiency and lack of investment. Thus the intense framework now is the finance industry and financial institutions.
According to OECD (Organization for Economic Co-operation and Development), the economic impact of the global spread of COVID-19 has heightened market risk aversion in ways not seen since the global financial crisis. Stock markets have declined over 30%, implied volatilities of equities and oil have spiked to crisis levels, and credit spreads on non-investment grade debt have widened sharply as investors reduce risks.
The new life after the COVID-19 pandemic reaches out to each economic sector to embrace new digital solutions in Information Technology. In Financial technology, risks are at a strain as this is a very tangible industry sector, which requires a higher level of security, stability, and control. These vulnerable assets of the finance industry often put CEOs, Business owners, or General Managers under pressure.
CodeRiders puts FinTech software solutions on the highest level in regards to security. Throughout our experience in the industry and ongoing new software implementations, we're capable of keeping our services highly competitive. We deliver software solutions that are fully compliant with industry-standard guidelines and regulations. Our team often analyzes and keeps itself updated on the innovation in financial technologies.
Innovations are always exciting however, to understand the core changes that will be highly appreciated and accepted by your customers you first should find out their level of awareness. Customer intelligence has been a hot topic of discussion during the lockdown and caused tremendous changes in FinTech.
If you own a company in Financial Services or FinTech industry or simply are a business owner or a CEO looking for more secure, advanced, and facile software solutions for your financial management systems, this article fits you well.
In this article we'll speak about:
The most common software solutions in FinTech and Financial industry
The rise of innovative software solutions in the Finance industry during the COVID-19 pandemic
Specifications of each below-enumerated software solution in the FinTech industry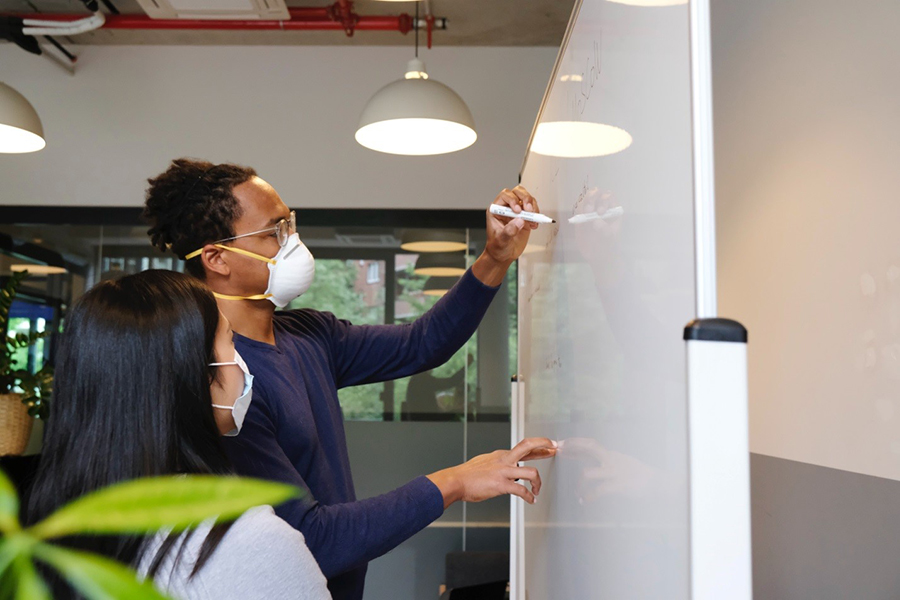 1. Alternative Insurance Underwriting
Underwriting is basically the foundation of the insurance industry. Thus it's very crucial to affirm correct levels of risks and to ensure that they're matched up with the right premium. Nobody likes to pay for the same insurance package, which is available for an exercise freak and a ''couch potato'' that has more risks of getting health issues. Moreover, these little tips can work in the corresponding company's favor.
Custom Software development companies that are also specialized in building Financial technology solutions provide various premium computing mechanisms that include such alternative data points as a lifestyle and medical history, social signals, and others based on the needs of the company. This will help InsureTech or traditional insurance companies provide more customized insurance packages for more specific communities with various terms and conditions, payment options, and more.
Furthermore, these new changes in InsureTech can be very crucial and useful especially during the COVID-19 pandemic when people are much concerned about their health.
2. Digital Banking or e-Banking
Digital banking or e-Banking is also among the essential software solutions in the FinTech industry during the COVID-19 pandemic. Following the massive lockdowns, people have no other choice than order their products and everyday needs online. Thus innovations in banking digitalization are taken to a higher level. According to FFIEC, "digital banking or e-banking is an automated delivery of new and traditional banking products and services directly to customers through electronic, interactive communication channels".
Digital banking isn't connected with traditional brick-and-mortar banks in any way. Digital banking puts an end to those ''never-ending'' queues and includes all of the brick-and-mortar bank services at your fingertips. Unlike brick and mortar banks, which may have an online presence as well, digital banks completely eliminate their actual physical presence.
Some of its benefits are:
Simplification of

O

nboarding

P

rocess
With the help of simplification of the onboarding process customers and employees can easily upload a number of documents, ID proofs, addresses, and employment proof while opening a new account. The process is mutually beneficial and easy for both parties. Customers avoid gathering a big amount of documents and physically giving them to the bank employee. Instead, the bank's automation system processes and updates the extracted data - saving time and additional investments on hiring corresponding employees for manual work.
Another example is the fast analysis of customer data, their past-financial behavior for mortgage applications. In this case, customers avoid long queues and too much paperwork, while the determination of possible default and the decision-making process is being done instantly.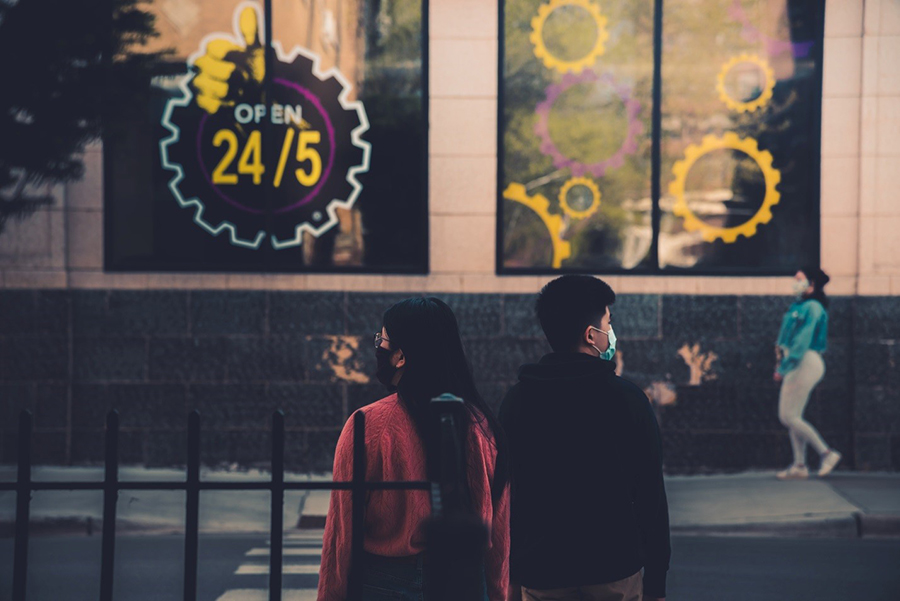 Customer support has become one of the other major services in the FinTech industry during the COVID-19 pandemic. The number of online customers has been outgrowing, and consequently, it demands highly scalable 24/7 banking services. On the other hand, this service is not an innovation as it was popular yet before the COVID-19 lockdown. The difference is that these services are being updated by Artificial Intelligence (Al) solutions. Customers don't worry about rushing to the banks on working days and wasting time on traffic in any way. Instead, they get all the desired services from anywhere, at any time with the help of Al.
3. Chatbots and Remote Assistance to Improve Customer Intelligence
As mentioned finance industry is a very vulnerable sector, so, most of the customers are extremely careful before choosing how to manage their money and funds. Customer Intelligence is among the most important assets for the banks to get new clients. Financial institutions always look for better and more customized ways to make customers' experiences easy and enjoyable.
FAQ pages (frequently asked questions) are one of the solutions among customer intelligence systems. However, these aren't a hundred percent tailored, so new options were put into action including chatbots and virtual assistants made by AI techniques (artificial intelligence).
4. Artificial Intelligence for Customer Assistance and Blockchain
Al gives another possible option for the banks to take all the data about a particular consumer and make a customized financial solution in real-time. This model automates traditional processes of checking, savings, and loan management, and saves time and additional recourses for financial institutions. On the other hand, Al-driven predictive analytics are used to design financial packages for specific customers. In general, Al in FinTech highly improves the customer retention process, accelerates loan approvals, and lowers the risks of financial fraud.
In 2020 blockchain is observed as a solid consensus in between the liability of cryptocurrency. In fact, blockchain is defined as digital information stores in public databases. A single block on the Bitcoin blockchain can store up to 1 MB of data. The success of these technologies lowers the cost of financial services for customers. Many world-famous financial institutions such as Agricultural Bank of China, Bank of America, JP Morgan include blockchain technologies in their customer satisfaction strategies.
5. Quantum Computing
Quantum computing is an additional power for financial institutions for the improvement of trading, asset pricing, risk analyzes, and other services. Quantum computing improves customer satisfaction by offering more advanced customer products. This is especially very beneficial for the FinTech industry as it speeds up financial transactions.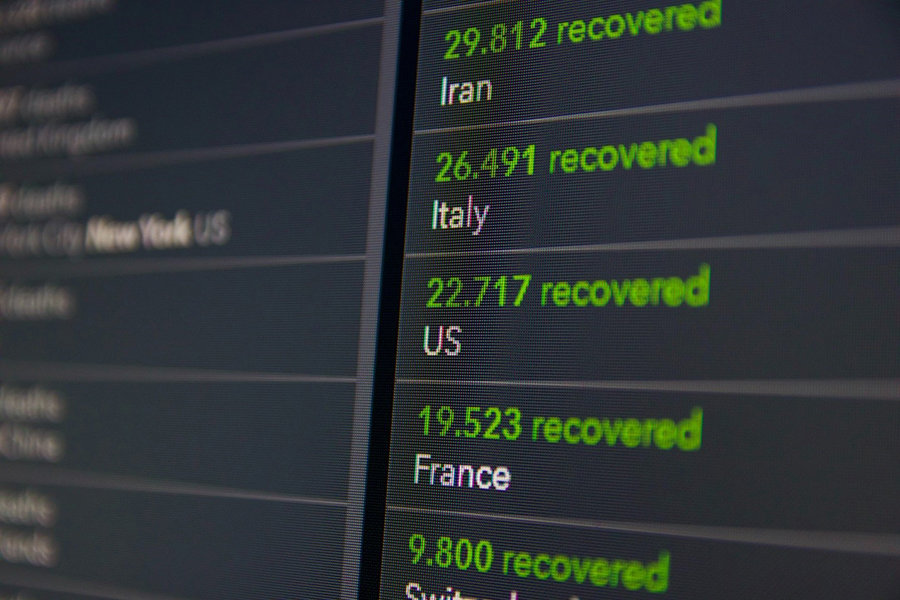 6. P2P (Peer to Peer) Transaction Technologies
P2P transaction is rapidly growing among customers and seems a very successful option for a fast and easy way of observance. Digital payment methods are quickly being implemented in financial institutions and becoming crucial and attractive services for choosing a specific provider. It's been proved that the usage of P2P transactions is especially popular among young customers. However, the situation is changing very quickly.
7. Alternative Credit Scoring
Banks have adopted advanced credit scoring systems to carefully examine the current financial situation and history of customers before providing conventional bank loan screening. Thus getting credit scoring became a very challenging process for self-employed workers or freelancers. Credit rating FinTech companies took care of such possibilities by collecting alternative information such as social signals and percentile scoring amongst similar borrower groups. This method can also be useful for banks themselves as it'll add additional solutions to determine negative social presence through the process of loan approvals.
To sum up, Financial technology has always been an important aspect for an individual as well as organizational financial management. On the other hand, dealing with money on a digital platform is an extremely vulnerable and secure process that needs thorough consideration and advanced software solutions. If we look at the situation in a more optimistic way, then COVID-19 has definitely sped up the automation and brought a more advanced approach to the financial services in the FinTech industry. Thus, chances of overcoming the pandemic at least with a more forward-thinking mindset and progressive software solutions in the FinTech industry can shed a light on this difficult situation that we are all going through.
Having
development
needs?
CodeRiders will address your web and mobile development challenges by creating custom software, helping with outsourcing services, or just consulting on your software development requirements.
Explore services