If you have been following CodeRiders for a while, you already know that we are an internationally recognized software outsourcing partner. Moreover, one of today's most beneficial software outsourcing services, IT subcontracting, is also included in our main services.
In this article, let's understand:
What is IT subcontracting?
Benefits of IT subcontracting: Why do companies, despite their size (enterprises, small and medium-sized companies, startups), prefer working with IT subcontractor companies?
How and where to find and hire reliable IT subcontractor companies for tech projects?
What is the difference between IT subcontracting, IT outsourcing, and multi-source outsourcing?
What is IT subcontracting?
IT subcontracting happens when businesses hire a 3rd-party software vendor to implement certain tasks and obligations. The cooperation happens under a well-defined contract called an IT subcontractor agreement. In this case, the third-party software vendor is the IT subcontractor.
IT subcontracting is very common in the case of large and complex projects. Let's compare two examples from the construction and IT industries.
Example 1: A construction company builds a school from scratch for a municipality. The company has all the necessary full-time employees for the project except for plumbers to work on the plumbing system. Therefore, the company hires individual plumbers or a plumbing company to work for them. These 3rd-party vendors sign an agreement with the construction company and have no obligations toward the municipality.
Example 2: A software development company should build a CRM system from scratch. The system needs both web and mobile versions. However, since the company's in-house technical team specializes only in website development, they decide to engage a third-party software vendor and enter into an agreement for mobile app development. The software development company and the mobile app development company sign a contract, with the latter having responsibilities towards the former, which is obligated to the client or customer who requested the CRM system.
Why Do Businesses Prefer IT Subcontractor Companies?
IT subcontracting is advantageous for any business. IT subcontracting can be tailored to suit the unique characteristics of your business, whether you are a large enterprise or a small startup.
Here are the main benefits you will get from hiring IT subcontractors:

Benefits of Working with IT Subcontractor Companies #1
Significant help for large projects: Nowadays, the tech talent shortage is a serious issue. According to Statista's 2022 report, in the past five years, over half of the global organizations surveyed have experienced a skills shortage that has consistently held them back. The global IT talent shortage took its toll, especially in 2020 during the pandemic. However, in 2022, 70 percent of organizations still experienced a skills shortage in tech.
With that being said, it is no surprise that software development companies or businesses in need of software solutions experience high need vs. low resource issues. Very often, the in-house software development team is not able to handle all the software development proposals and ends up shutting down business opportunities and chances for elevation.
Luckily, there is a solution for this issue, which is IT subcontracting. Hiring a 3rd-party software vendor is a quick way to get help and avoid losing business deals. Working with software outsourcing companies from well-known tech hubs is an excellent strategy. Not only do tech companies from software outsourcing destinations offer low rates, but they do not yield in service quality.
Related: Top High-Tech Countries for Software Outsourcing
Benefits of Working with IT Subcontractor Companies #2
Affordability with minimum risks: If you sign an IT subcontracting agreement with a software vendor, you agree to a specific partnership. You do not hire tech employees directly. This automatically frees the business from the must-provide condition in the case of adding new talents to their in-house team. Some of the most important ones include health and dental insurance, equipment and software, constant training, special financial treats, etc.
Benefits of Working with IT Subcontractor Companies #3
Zero investment in the software talent recruitment process: Hiring qualified in-house software developers is a long-term and tiring process. Businesses that need tech support either hire full-time in-house recruiters or a recruitment company. In both cases, we speak about an expensive partnership. Contrary to that, working with IT subcontractors requires no investment in recruitment services. Now, you might think, "What is the difference? The client still should make sure that the software vendor they would cooperate with is qualified enough". This is a valid argument, but we also have valid explanations, such as:
In the software outsourcing industry, we have certain proven steps for finding qualified software outsourcing companies: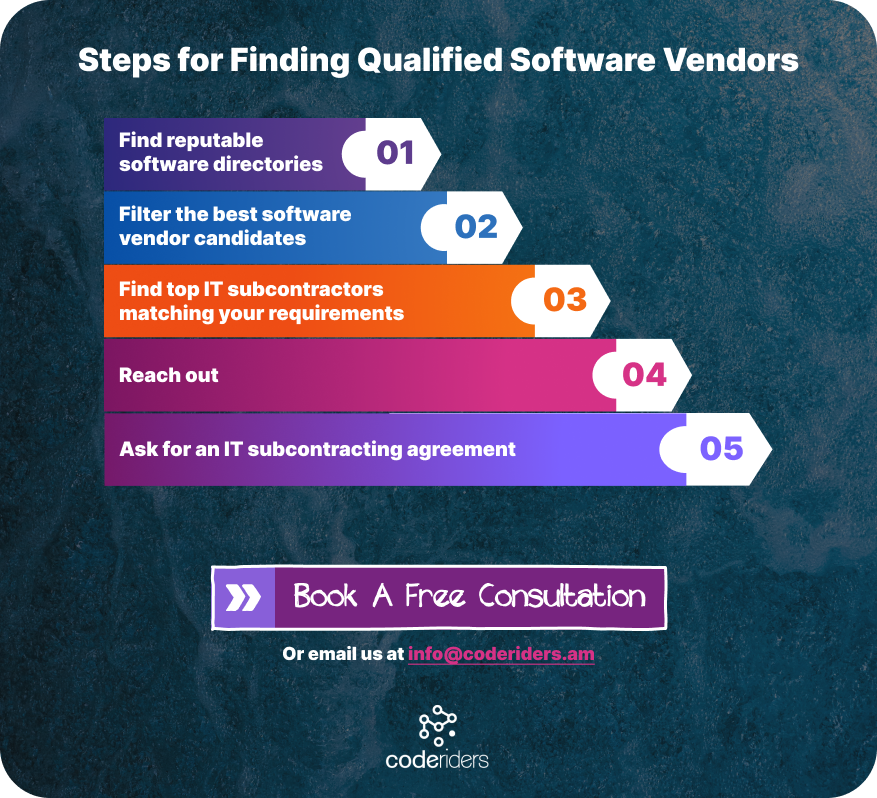 Step 1: Do research and write down the most reputable software outsourcing destinations. Tailor out the countries that are more convenient for you based on the time zone, familiarity, working style, etc.
Step 2: As soon as you have the candidate tech hubs on your list, filter several software outsourcing companies on reputable tech directories such as Clutch. co, TopDevelopers, Top Digital Agency (TDA), TechBehemoths, GoodFirms, DesignRush, OnlineDegree.com, BestStartupAsia, and TechReviewer.
Step 3: Go through the lists and segregate those IT subcontractors that you believe relate to your software development requirements and business goals.
Step 4: Reach out for a consultation (at CodeRiders, technical consultations are free of charge) and ask for estimates.
Step 5: If everything goes as planned, ask for an IT subcontracting agreement or send your own and start the IT subcontracting cooperation process.
Contact team CodeRiders for a free software development consultation.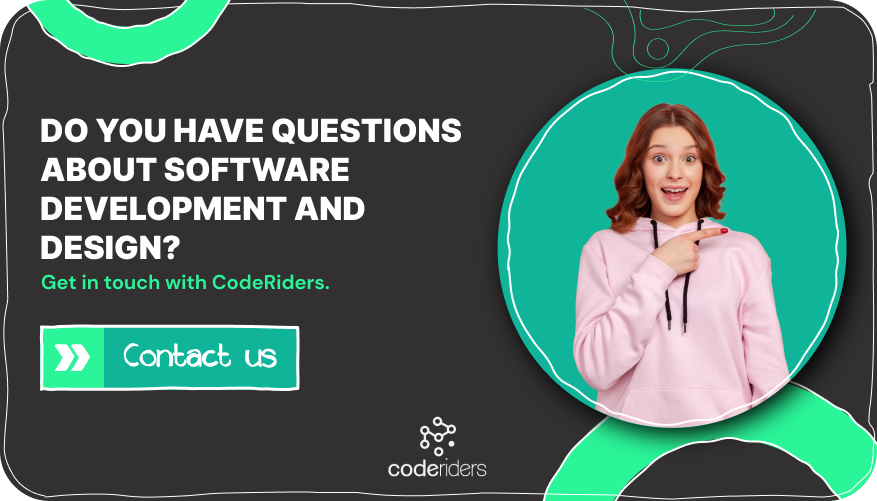 Anyone in your company can follow these steps and find a reliable IT subcontractor company or a 3rd-party software vendor. On the other hand, the overall software vendor discovery and hiring process is less time-consuming.
This checklist of must-ask questions to identify a good software vendor will facilitate the IT subcontractor hiring process. Check it out below:
Related: Top 8 Decisive Questions You Need to Ask Software Vendors
Benefits of Working with IT Subcontractor Companies #4
Knowledge of a specific service: Hiring an IT subcontractor company provides you with a more diverse candidate pool. The IT subcontractor hiring process is significantly flexible as software companies provide multiple software developers and other IT specialists at the same time. Ask your IT subcontractor candidate for the CVs of the most relevant software developers and IT professionals.
Benefits of Working with IT Subcontractor Companies #5
No legal obligations after the end of the partnership: Clients sign IT subcontractor agreements before starting the software outsourcing process. This agreement frees up the client from any further obligations towards the software vendor once the project is over. Moreover, if the IT subcontractor is hired by your software vendor, you do not sign any agreement and have no involvement in the partnership. Your software vendor is responsible for the quality of their software services. On the other hand, your software vendor is the one directly involved in the IT subcontractor management process.
Benefits of Working with IT Subcontractor Companies #6
Fewer resources in staff/work management: This benefit is the continuation of the above one. When you work with a software vendor, it is an already-established company with well-prepared management. Ultimately, you have the chance to choose the amount of involvement in the software development lifecycle (SDLC). If the IT subcontractor is hired by your software vendor, you are free of even minimal management efforts. The management of the IT subcontractor is your software vendor's responsibility.

A Practical Example of a Qualified IT Subcontractor
Let's review CodeRiders' example as an IT subcontractor. Does CodeRiders relate to "qualified" subcontractor status?
CodeRiders operates in Armenia, which is a software outsourcing destination with a good reputation (a tech hub),
CodeRiders is well-known among IT subcontracting companies because of its rich experience in the field,
CodeRiders' conditions for software development services overlap with the top benefits of IT subcontracting mentioned above:
· Affordable software solutions,
· Qualified software developers and related IT specialists,
· Opportunity for the client to choose their level of involvement and effort in the project,
· A well-established team that knows how to work together productively as a unit without additional training,
· Willingness to sign an IT subcontractor agreement upon request,
· No obligations towards the software vendor after the project ends.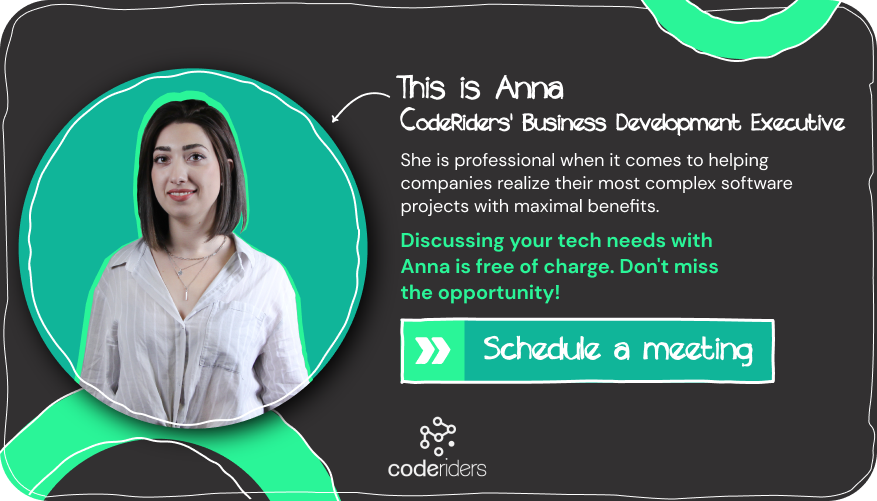 Related: How It Feels to Work with CodeRiders?
What Is the Difference Between IT Subcontracting, IT Outsourcing, and Multisource Outsourcing?
We use the term "software outsourcing" when businesses permanently assign their entire software development needs to a third-party software development firm. These third-party software companies are usually located in tech hubs because the initial purpose of software outsourcing is to cut off financial expenditures and in-house labor resources.
An example of software outsourcing:
An e-commerce company hires a software outsourcing firm from a tech hub (e.g., Armenia) to build, implement, and maintain its e-commerce website and mobile application. This company has been working with its software vendor since its establishment date. It also carries on the partnership for technical maintenance and support purposes. This is a USA-based e-commerce company that can offer user-friendly tech solutions for their online shoppers at half the price because it works with a software vendor.
IT multi-source outsourcing follows the same principles as software outsourcing or IT outsourcing. The only difference here is that clients hire multiple software vendors.
In IT subcontracting, businesses hire 3rd-party individual software developers or software outsourcing firms for specific tasks. These tasks are outside the scope of their in-house tech team. If your software vendor in their turn hires a 3rd party software development company to fulfill some of your tasks that are outside their expertise, this process is also IT subcontracting.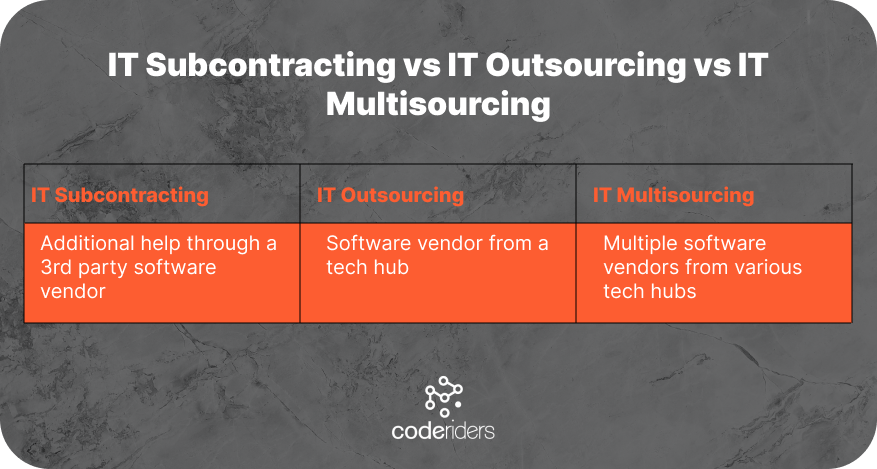 To sum up, hiring IT subcontractors or IT outsourcing companies benefits businesses both financially and technically. Therefore, these business cooperation models are widely used by organizations of various sizes. To gain the full advantages of IT subcontracting and IT outsourcing, it is necessary to be aware of all the ins and outs of these tech partnership models.
CodeRiders has been operating both as a software outsourcing partner and an IT subcontractor for a decade. Our software development services have helped various companies with different backgrounds and perspectives. We have rich expertise in building software solutions for multiple industries. Contact our team to get a valid evaluation of your tech needs.
Having
development
needs?
CodeRiders will address your web and mobile development challenges by creating custom software, helping with outsourcing services, or just consulting on your software development requirements.
Explore services