Career

Opportunities at

CodeRiders
Join our rapidly growing super friendly team! Check out open positions at CodeRiders below and apply by sending your CV to our recruiting team.
You are also welcome to send your CV if you do not see an open position matching your skill set.
Currently we do not have open positions. However,
you can always send us your resume for considering it for the future job openings.
Knarik Poghosyan
Knarik is our HR Manager, hiring PEOPLE first. She loves building a talented, diverse team that puts customers first.
At CodeRiders, we are always talking about ways to put our customers first. When it comes to hiring, our candidates are our customers, and we aim to carry that same mantra along the way.
40+
Times recognized worldwide
About
CodeRiders
CodeRiders is an Armenia-based software outsourcing company. We were initially established as a software development school back in 2013 with 800+ alumni.
In 2014, the best 15 students were selected to work at a newly established company. Most of them are still in our team with a long, challenging journey in building a trusted and qualified software development house. We have also been welcoming new team members by hiring new talents or organizing internships for the beginners.
Some of our main tech services include:
Learn more about our company's history, expertise, and philosophy by checking out the About Us section.
We are not just a team of talented and motivated software developers and IT specialists. At CodeRiders, we are one big family with friendly relations and a home-like atmosphere. We are proud to be a team where new employees feel the warmth and positive energy right after their first day with us.
Why
Work at CodeRiders?
Competitive salary
International expos attendance
Health Insurance (includes dental and vision)
Hybrid work culture (possibility to choose between remote and in-house working)
Salary review 1-2 times a year
Office is situated in a quiet neighborhood near the city center – Aygedzor
Friendly and family-like atmosphere
Team building activities (frequent trips to the countryside)
Birthday gifts
Healthy work-life balance (flexible work environment)
Paid time off during working hours
Free drinks and snacks, unlimited coffee and tea
Game zone, rest and relaxation area with PlayStation, billiard, table football, etc.
Free parking
Staff referral program
What Riders Like
About Us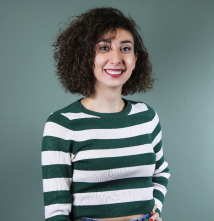 Working at CodeRiders is an incredibly rewarding experience. The team is knowledgeable, supportive, and always willing to lend a helping hand. The company culture is collaborative, innovative, and fosters a sense of community among employees. I feel valued and appreciated as a member of the team, and I'm constantly inspired by the projects we take on and the results we achieve together. Overall, I am grateful for the opportunity to be a part of the CodeRiders family and look forward to continuing to grow and learn with the team.
Recruitment Process
at CodeRiders
Haven't found a matching job vacancy for you?
You're welcome to send your CV to career@coderiders.am