Do you imagine your life without media and entertainment? Entertainment is a stress-release while media is a powerful tool for information and awareness. Without any of these, we will feel isolated and detached from the world. The importance of media and entertainment industry software has reached its culmination, especially after the pandemic when human interactions have been reached to a minimum.
In this article, we'll speak about the most common media and entertainment industry software solutions, innovation, changes after the COVID-19 pandemic.
1. VOD (Video on demand) Apps and Systems
New apps and systems, innovative software solutions in filmmaking and video production are under constant development as well. Besides making a quality product film, it's also very crucial for filmmakers to cope with the highly saturated industry and try finding their audience into VOD distribution platforms. VOD can be both web and mobile-based. In any case, it's a media distribution system that highly eases the process of accessing videos by simply skipping the traditional video playback device and the constraints of a typical static broadcasting schedule. This option is very productive both for the audience and the filmmaker.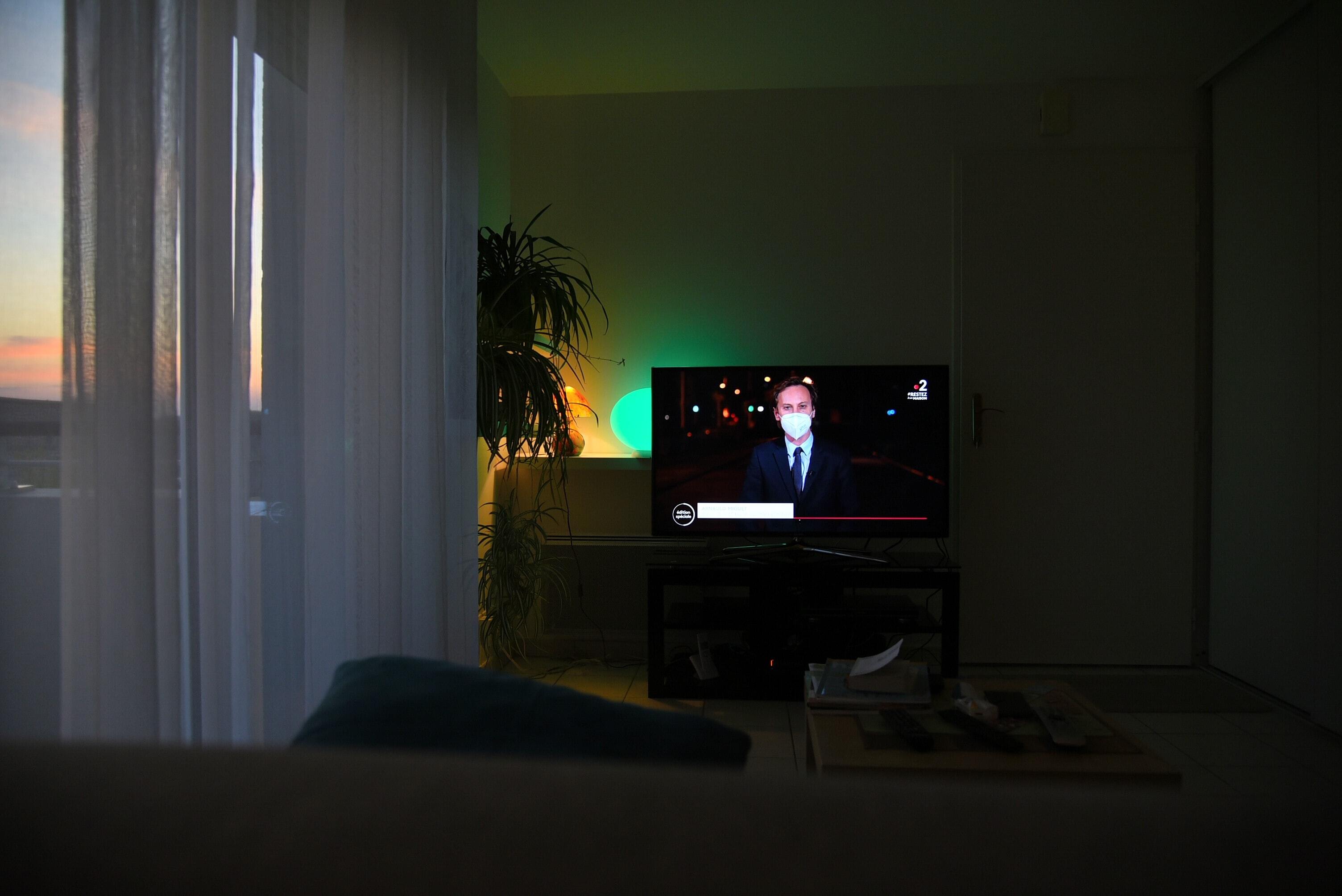 VOD has several categories of retailers, such as:
AVOD (Ad-supported video on demand).
AVOD platform provokes advertisements while watching movies online. The viewers are required to watch ads before, during, and after the movies. Many users find this method annoying. However, practice shows that this method is quite an effective one if the type of advertisement is chosen wisely, and it overlaps with the users' interests. The advertisement type isn't complicated to figure out as there are many factors, such as the type of movie the user is interested in, the user's account (if applicable for watching movies, etc.) Thus it's not a coincidence that many entertainment companies choose the AVOD category as their primary entertainment software solution and a targeted platform.
SVOD platform is based on a subscription, which means that users should pay for their access to the library of content. The payment method usually is set up monthly. SVOD platforms usually have a concrete target market and draw their software features according to their users' interests. In any case, this platform has both free and paid services.
TVOD platforms offer paid services. Its users usually pay for individual films. TVOD platforms are divided into two options.
EST (Electronic Sell Through) – digital sale of a movie for unlimited viewing.
DTR (Download to Rent) – digital rental of a movie for a limited length of time.
In any case, both solutions are highly used and demanded among the filmmakers and are being used differently according to the target market. Although online film watching is far from being non-popular, it has become even more needed during COVID-19 and has completely taken the alternative role of traditional film watching in theaters.
We at CodeRiders value secure online film or video watching and enjoy working with companies with the same philosophy.
2. Content Management and Distribution System
Both CMS (Content Management system) and DS (Distribution system) are must-have platforms for companies with strong marketing and sales strategies. Although these two are different systems, they often go hand-in-hand and are considered intertwined platforms. Below we'll clarify both of them separately.
CMS is used to create, manage, and update digital content. Its main functions include:
Indexing

Search and retrieval

Format management

Revision control and management
Other popular CMS software solutions may include SEO-friendly URLs, discussion boards, multiple language support, integrated audit logs, online help, group-based permission systems, etc.
The system is often used for Enterprise Content Management (ECM) and Web Content Management (WCM). The main difference between ECM and WCM is that the first one supports multiple users in a collaborative environment while the latter is a collaborative authoring system for websites.
ECM's main functions include the integration of document management, digital asset management, and record retention, while WCM may include text and embed graphics, photos, maps, videos, audios as well as program code. The program code's main function is the content display and user interaction. ECM usually also includes WCM's functions. Like any other system, CMS also has a front-end and back-end structure. Front-end structure or CMA (Content Management Application) usually allows users, with any expertise, to work with the content of the website without the intervention of a webmaster, while CDA (Content Delivery Application) compiles the content, and updates the website.
DS is often used by entertainment business owners to assess the overall success of their product in the market and analyze its role in the market. It's used to assure that the product or service is highly applicable and available in the market. The success of the business is also highly dependent on its DS.
A productive distribution system should include all the required methods, procedures, and equipment that ensure the smooth flow of the goods or services from a business to the end-users of the product/service. Other important reasons for the implementation of DS are the availability to analyze and assess the target market, and position the product, and service in the newly discovered market.
DS also automatically assesses the value of the product in specific geographical areas or markets with the help of manually uploaded information by distributors or salespersons. This system gives overall analyzes of the sales rates for specific periods.
Based on CodeRiders' 7-year experience in the market, companies' needs in CMS and DS software highly vary. Thus it's not a coincidence that many prefer to customize their software accordingly.
3. Broadcasting Solutions
Broadcasting software solutions refer to the development, planning, and realization of complex systems and products for the media and entertainment industry. Traditional end-to-end systems have started having a hard time going with the stream ever since the entrance of a wide variety of innovative and sustainable broadcasting software solutions. The reason is obvious, innovative broadcasting solutions highly cut off the time and resources spent on daily manual activities, and higher the level of communication between huge staff.
Although there are a number of systems or tools made for broadcasting, companies usually prefer having their own customized broadcasting systems in regards to intellectual property and copyright issues, as well as the inner policies and strategies of a specific company. Major broadcast providers, 24/7 News, and Media landscape providers require the strongest systems and software to handle the heavy usage and high demand of their communications, both on-air and off-air thus there is a wide selection. Let's have a look at some of them.
Call or Conference Management Tools
This software is a great solution for on-demand calls, and spontaneous calls for internal communications both for off-air and on-air crew members. The system has the capacity to record and manage the calls. The broadcaster has the ability to manage and control the real-time production studio environment, use 24/7 quick calls or conferences, record the calls for future playback as well as have such permissions as listen, talk, and mute.
Broadcast Management System (BMS)
The absence of a BMS software solution will simply make huge turmoil in the company. BMS holds all the information regarding the company's product and activities, and inner communication between the employees, thus the broadcasters are more interested in having one specifically made for them.
BMS holds various inventories, platforms, communication areas, and features designed for each employee for more effective communication and a productive job. Its users can manage the end-to-end licensing rights, plan specific programs, schedule and validate content, and more. Some BMSs also have a feature that creates the broadcast schedule grid across multiple channels. This allows viewing the target audience's information on every gridline.
Advanced BMS also includes functionality for evaluating the broadcast traffic as well as managing the company's accounting and expenditure on advertisements. It facilitates the strategy of program management, beneficial hours on broadcasting specific programs and air-time planning, and other strategic steps, which maximize the income. This system also has the feature for pre and post-strategy analyses on sales campaigns, customer satisfaction, planning of commercials, and advertisements.
Media Content Management System Across Multiple Platforms
As the name of the software says itself this system is used to securely and smoothly deliver, manage, and transfer media content across multiple platforms. The deliveries include both Non-linear Channel Management and Over-The-Top deliveries.
Scheduling Management System
Although scheduling features are usually included in BMSs, some broadcasters still prefer to have this system separately available only for the appropriate employees. This is especially often used by big broadcasting companies or those companies, which are very much concerned with the undefiled broadcast of the programs.
Some other specific broadcasting software solutions include commercial management systems, program management systems, and promo management systems. The latter refers to all-in-one management of promotion campaigns and version control.
4. Sales and Analysis Measurement Software
Sales management is the most complicated aspect of running a business. The overall purpose of a business is to close deals. Thus companies use various approaches to sales management. A company's sales strategies and management are of essential importance, and require security, thus many business owners prefer custom sales and measurement software. Automation is a crucial part of running sales. It's been proved that sales and analytics drive big profitability (29%), increase the effectiveness in operations (29%), and boost new solutions (42%).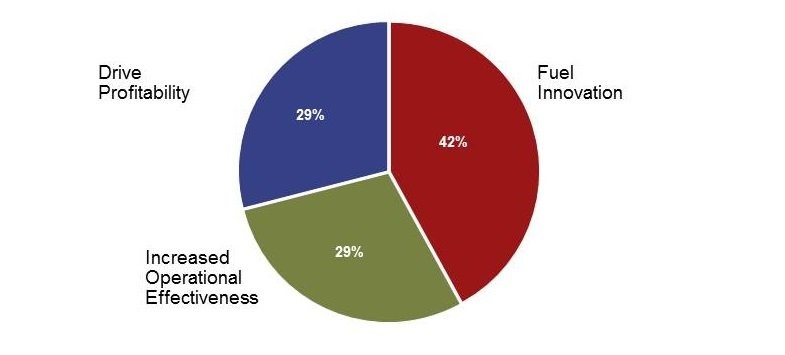 Below are some software solutions that will highly push sales and bring ultimate success to your business. Using these solutions will increase your ROI.
Business Intelligence Software (BIS)
This platform cuts off the time spent on sales management, and has complex data preparation and visualization features, which are effectively used to make better business decisions and sales strategies.
Business Intelligence Software makes real-time data monitoring an easy task for the employees. One of the challenges in data monitoring is to avoid inaccuracies while constantly modifying data and inputting new information. BIS diminishes such problems by simply using some complex features. The employees just need to set the rules and customize settings according to their needs and enjoy the process. On the other hand, an open API framework is used to hold a powerful database that includes data from multiple resources and ETL.
Cloud-based software helps improve the wholesale distribution system using insights generated by the platform. The whole consolidation process of a specific application is done from a single platform. This software's main tools include inventory management, CRM, and order management apps. A cloud-based software solution is a great tool for growing businesses, which need control over their sales through strong analytics. This software is best suited both for B2B and B2C sales management, CRM, inventory, and purchase management systems. It also has the possibility to integrate third-party apps such as Amazon, Facebook, eBay, etc.
End-to-End Analytics Software
End-to-End Analytics software is a great solution for any type of business. It possesses big data from multiple resources. Users have the chance to create interactive presentations using various chart types via its powerful storyboard tool. Its complete BI stack ensures the security and safety of sales data. End-to-End Analytics software also offers automated assistance supported by machine learning and "human-like" behavior. The software can receive questions from the employees and scan and find all the possible answers to those questions in the database.The answers are presented in various ways from narratives to visualizations.
5. Digital Asset Management (DAM)
A DAM system is a repository aimed to accelerate the creation, management, organization, production distribution, and monetization of media files, which are pinned as digital assets. This system is very crucial in regard to making "digital products" available for potential consumers. The stocked digital assets such as images, graphics, videos, audio files are used in digital marketing campaigns in such ways as email promotions, movie trailers, website landing pages, etc. On the other hand, the stocked digital assets often need some editing, updates, creation, and organization, design work, to assemble everything in the right format within a specific production workflow. DAM is required both for creating and spreading and promoting marketing products/digital assets in a highly organized way.
6. Betting Software
Betting software offers customers a virtual combination of casino betting, virtual games, and, live lotteries. This type of software usually includes such features as a comprehensive range of bet types, coupon betting, accumulative betting, call-out betting, book-a-bet, and more. The automated system ensures large volumes of transactions in a rapid period. The software also offers various payment methods due to its integration with banks via the payment portal. It includes such solutions as:
Virtual sports - a real film recording tool
Gaming CRM - the only CRM that is based on the players
Odds data - the whole information on sports data for bookmakers
At the end of the day, these solutions are extremely important for the correct analyses and organized job. The above-enumerated Media and Entertainment software solutions are expertized by CodeRiders among our other core services. Thus, we find the industry and its solutions worth exploring.
Betting software in the sports industry includes such functions as live-betting, which allows betting anytime, anywhere, and for any match. In the retail industry, betting software is used as a comprehensive branch network.
To sum up, Media and Entertainment industry software solutions are turnkey assets nowadays. It's hard to imagine a company and business, regardless of its industry, without a digital appearance. Today, especially during these hard times of the COVID-19 pandemic, the whole world is prompted to visualization and online activities. E-entertainment and Online media are at their highest point of demand. The need for innovative software solutions is at a strain, and the above ones will help the industry representatives to scale high and be competitive.
Having
development
needs?
CodeRiders will address your web and mobile development challenges by creating custom software, helping with outsourcing services, or just consulting on your software development requirements.
Explore services