Following the nomination by EuroAsian Startup Awards, CodeRiders was announced as the winner for the category of "Best Software Development Partner" in Armenia on October 4.
Now the company is nominated for the Regional competition. Unlike the public voting for the throne of "National Finalist", the regional finalist will be determined both by public and jury vote. The public voting will include the whole network while all the members of jury are competitive professionals from around the world.
In this case the winner is going to be just one among each nominated company from Ukraine, Moldova, Belarus, Georgia, Turkey, Russia and Armenia.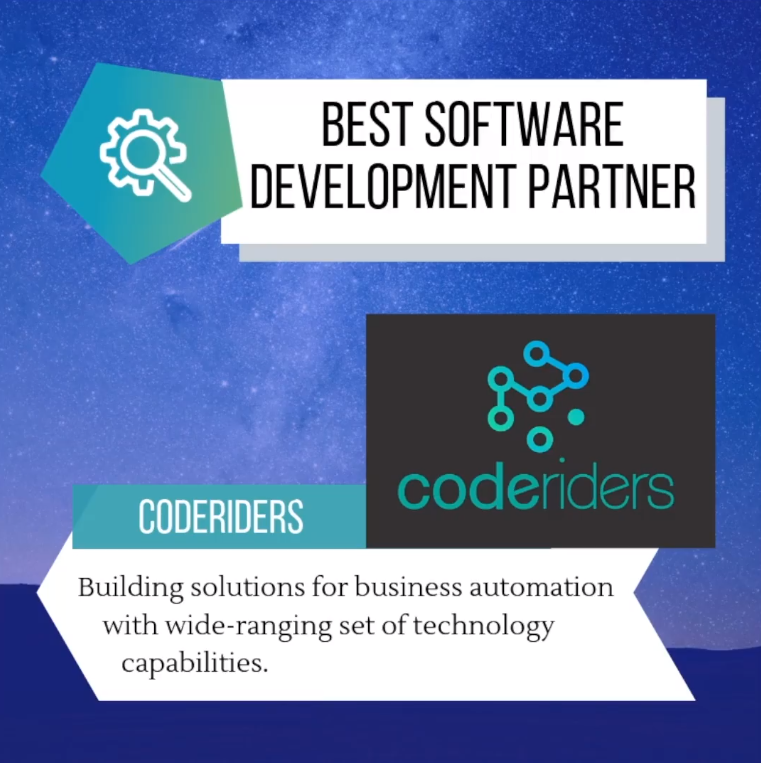 More details about the regional winner's official announcement ceremony is also released. The winner will be hailed during the Grand Final event, on November 28-29, in Tbilisi.
We at CodeRiders are very excited for the Grand Final and are thrilled to see the active support from the public. Your support in public voting for the Regional Final is always appreciated, so you can follow the link to vote for CodeRiders.
We hope to get the same energy and positive vibes from you during the regional final as well.
Find more information about CodeRiders and our solutions on our website.
If you have missed our previous article about EASA and CodeRiders, you can find it here.
Having
development
needs?
CodeRiders will address your web and mobile development challenges by creating custom software, helping with outsourcing services, or just consulting on your software development requirements.
Explore services