When a business owner or a C-level specialist writes us, "I have concerns about software outsourcing, and I am not sure if we are ready to hire a software development firm", we do not close our conversation. Moreover, we go ahead and ask them to specify their main concerns and questions about software outsourcing.
It is not because we want to push our software design and development services, not at all. We just want to make sure the person we talk to understands what is software outsourcing, its pros and cons, various models of software outsourcing, and other related information. Unfortunately, many times business leaders avoid nice chances of beneficial software outsourcing cooperation without realizing it. How do we know? Our business development team has direct experience in this.
We are not saying that you should always hire dedicated software developers and do software outstaffing or outsourcing. There are certainly some cases when hiring freelancers is a much better solution. However, knowing the pros and cons of hiring dedicated software developers and freelancers is useful.
This article aims at clarifying when it is better and more beneficial to do software outsourcing over hiring freelancers and visa versa. First of all, let's understand the 2 main concerns of business leaders about software outsourcing. Check solutions offered by CodeRiders.
Software Outsourcing Concern #1
Working with a software development company is much more expensive than hiring freelancers.
ANSWER: Working with remote software engineers from an agency is not expensive if you choose the right software outsourcing destination. There are several beneficial software outsourcing destinations in the world. These countries have earned a good reputation for having numerous software outsourcing companies that provide high-quality software solutions at low prices.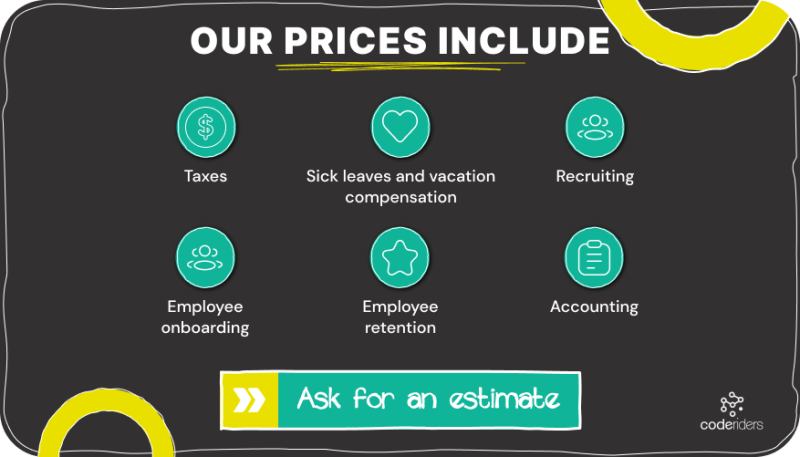 Let's consider Armenia. Armenia is a small country in the South Caucasus region. It is defined as the world's next tech hub on Forbes. Despite its very little population, it is famous in the international IT industry as one of the most reliable, safe, and productive software outsourcing destinations. Due to state sponsorship of the IT section, accessible education, and low cost of living, this country is flexible in combining high-quality software solutions with low prices. Most software development companies work with no agency fees and operational costs. So, it turns out, you can work with experienced software developers from reliable software outsourcing and outstaffing firms at the same prices as freelancers.
This is an ideal solution for especially the countries that have very high software development service costs, such as the USA, Canada, Northwest Europe countries, Australia, New Zealand, East Asian countries, South African Republic, etc. To have a better understanding, let's just compare rates and the huge gap in software development rates between these countries and popular software outsourcing destinations.
Software Outsourcing Concern #2
No complete control over a remote dedicated software developer
ANSWER: There are 2 widely used terms in the international software development industry: software outsourcing and software outstaffing. Clients prefer either of them based on how much they want to be included in the software development process.
Software outsourcing is the process of hiring a third-party firm (in this case, a software development company) to cover the technical work. During software outsourcing, clients may choose to hire other IT professionals from the same company as well, such as project managers and QA specialists, to work together as a team and help the client handle the software development lifecycle. Clients usually have a minimal role in the software development process, and it is the software development firm that handles and carries out the whole SDLC.
Software outstaffing is the process of hiring dedicated developers, UI/UX designers, or other professionals from software outsourcing companies. During software outstaffing, the client becomes the new employer of the software developers, which means they work under the client's complete control just like in-house employees. The client is in direct contact with the developers and has the right to interview them and assign test tasks just like they would do with freelancers before hiring them.
You may ask then, "What is the difference between individual dedicated software developers and freelancers. The main difference is the job and service quality. Although dedicated software developers and designers are under the client's control, the software development firm is responsible for the service quality. It is much safer, secure, and comfortable.
When is it beneficial to work with dedicated software developers and designers from software outsourcing firms?
If you need professional and reliable software developers, UI/UX designers, and other IT specialists. You are much concerned about the quality of the software outsourcing services.
If you do not want to have complete control over the software development process and need third-party help.
If you are concerned about intellectual property (IP) rights and need a signed NDA.
If you are interested in hiring more software developers, UI/UX designers, and other related IT professionals throughout your software development project. If you are working with dedicated developers and designers from agencies, it is much easier and less stressful to find new professionals and smoothly integrate them into the ongoing project.
If you need fast custom software implementation and support. Software engineers and designers from software outsourcing firms understand the software outsourcing lifecycle and its stages. It is easier with dedicated software engineers to define which stage of the SDLC you are at and where you are heading to. This automatically facilitates and accelerates the whole software development, implementation, and support process.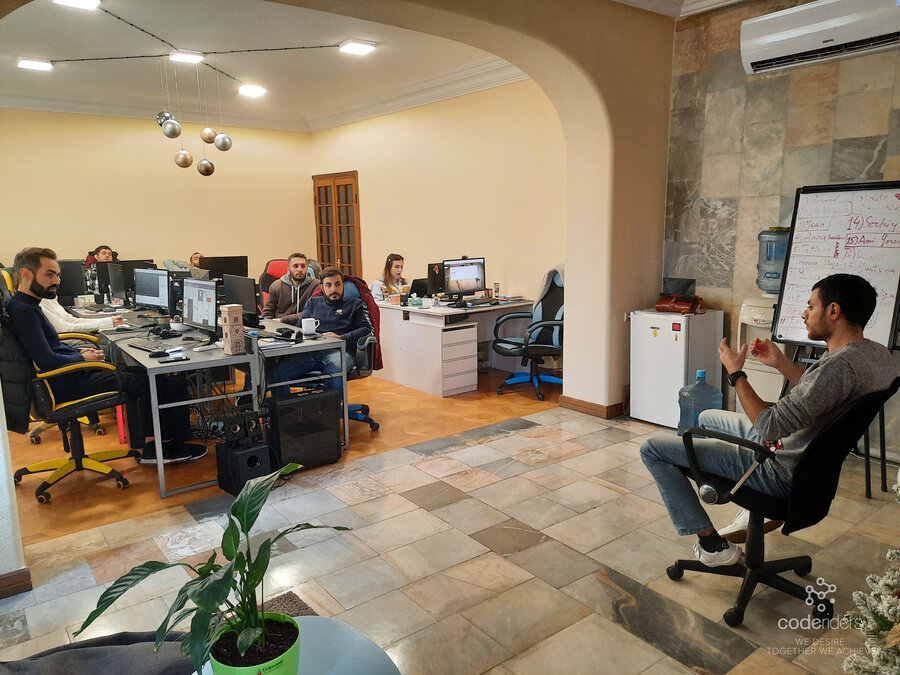 When is it better to work with freelance software developers and designers?
If you do not have stable financial resources and have a small, short-term project and minor technical requirements, it is better to look for freelance software developers and designers. Software development companies usually look for stable software development projects. They will not waste their developers and designers' time on minor tasks. Thus, finding dedicated resources from agencies may be a little challenging. On the other hand, freelancers love working on small and less-complicated tasks as very often such individuals have stable jobs or work on multiple remote projects. Risks are put to a minimum.
If you need software developers and designers ASAP. It takes less time and resources to find freelance software developers and designers. We have so many international freelancing online platforms. You can post your job announcement online, and it will be available for appropriate candidates across the globe. Finding candidates is not a problem. However, you should be extra attentive in your selection criteria. If you are looking for long-term candidates to work on complex projects.
If there are no risks of leakage of crucial and private information.
Risks of working with freelance software developers and designers
Freelance or remote software developers, UI/UX designers can have self-management and self-discipline issues.
There may be risks of inconsistent work and poor quality.
You may have IP rights and security concerns as you work with individuals.
Freelance employees have low interest and involvement in the company's vision.
Freelancers may work on multiple projects.
You do not know how often your freelance software developers and designers enroll in professional courses and update their knowledge.
Summing up, working with software outsourcing companies does not mean giving up control over your remote employees. There are specific types of custom software development services offered by remote software companies, such as software outsourcing and outstaffing. Learning more about various remote services in the international software development industry and identifying your needs, project goals, and requirements will help to determine your ideal model of offshore software development, whether it is hiring freelancers or dedicated software developers and designers.
Having
development
needs?
CodeRiders will address your web and mobile development challenges by creating custom software, helping with outsourcing services, or just consulting on your software development requirements.
Explore services