The internet and web development have a history of half a century. During this short period, many interesting and entertaining facts shaped history. We at CodeRiders gathered information about web development history you were not taught at school. So, here we go!
The 1960s: Slow Beginning
In the 1960s computer scientists started working on a project which we would one day call the Internet. It all started as a US Department of Defense project together with Advanced Research Projects Agency Network, or ARPANET.
In 1965 MIT lab created computers that could communicate with each other. Four years later the first remote message was sent from one state to another, however, the connection crashed halfway.
During this decade, programming languages like COBOL and BASIC were used.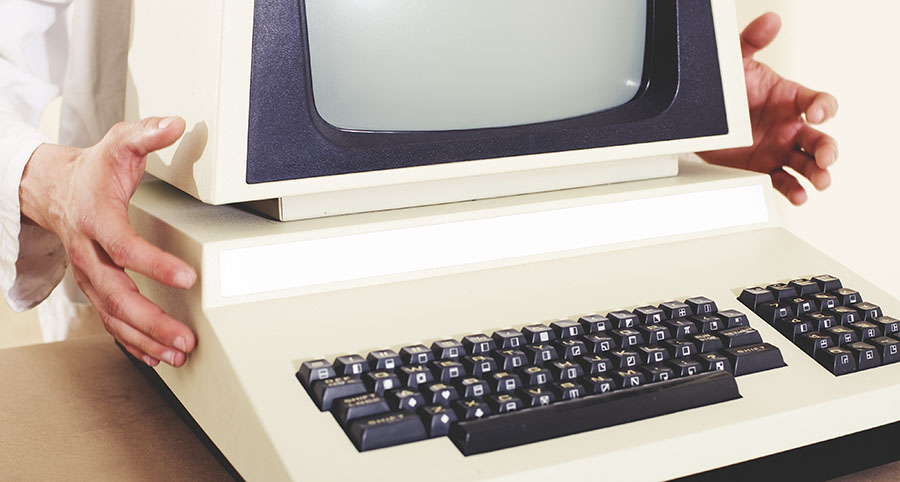 The 1970s: Birth of the Internet
During this decade web development sped up. This is the time the first email was sent over a closed network, and this is the period we can announce "the Internet" as born. They launched Internet service providers and designed Internet protocols. It was 1976 when Queen Elizabeth II sent her first email.
New programming languages like Pascal and C appeared.
The 1980s: Domain Names
The 1980s brought domain name suffixes such as .com, .edu, and so forth. The world's first and oldest registered .com domain name on the Internet is Symbolics.com in 1985. The site is still accessible today as a part of Internet history. Academic centers in the US, students, and researchers had access to 56,000 bits dial-up speed available Internet.
More and more programming languages were created like Ada, Smalltalk, C++, Objective-C, and Perl, bringing object-oriented programming upfront.
The 1990s: Birth of Open-Source Systems
Thanks to Tim Berners-Lee, we now have Hypertext Markup Language (HTML), which is, basically, the backbone of every web page ever written. HTML creation was a renaissance for the Internet. By 1993 there were already 2 million computers connected to the Internet. By 1995, major web players like Yahoo, Amazon, Craigslist, and eBay were launched. During this decade, the concept of SEO was first released when Google started its search engine business in 1998.
Free and open-source software operating system Linux appeared, together with programming languages like Haskell, Python, Java, Ruby, and JavaScript.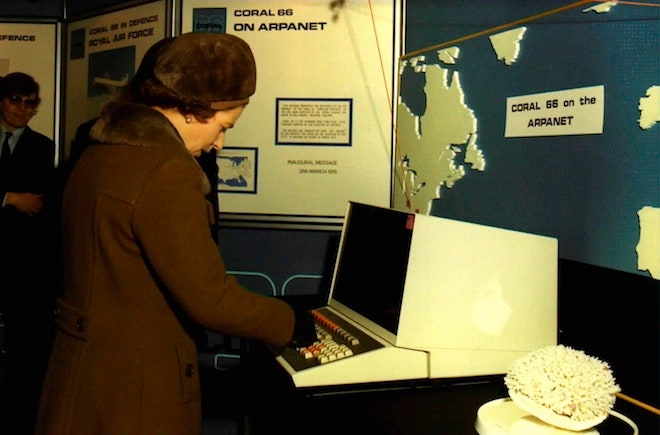 The 2000s: Rise of Internet Startups
This is the period when thousands of Internet startups appeared on the web. This decade brought us such popular networks as Myspace, Skype, and WordPress in 2003, Facebook and Firefox browser in 2004, YouTube in 2005, Twitter in 2006, etc.
Adobe Flash started providing embedded interactive elements and cascading style sheets (CSS) making it easier to create in HTML. Developers started using the C# programming language.
The rise of commodity computers led to the development of the Cloud. Now applications can be updated and accessed in real-time instead of being downloaded to the user's computer.
2010-2015: Web and Mobile Apps
The rise of mobile is significant with the development of smartphones and tablets. Because the trend went with "smartphone for everyone", the need for mobile applications rose as well. Instagram and Pinterest appeared to join the group of popular social media. Meanwhile Facebook, Twitter, and later on Instagram as well, reached millions of user base. Social media started playing a huge role in social life, even in organizing protests or conflicts.
This is the period when Edward Snowden rocked the world in 2013 with the discovery of US citizens being wiretapped without their knowledge.
Online banking became so popular that half of the US citizens were holding online bank accounts.
2016 and 2020: Strategic Technology Trends
A new term appeared in the online community – the Internet of Things (IoT). A number of household devices began appearing with built-in Wi-Fi or Bluetooth. Another new term that provides wealth opportunities to millions is a cryptocurrency and various methods of doing business by using it. The rise of virtual reality and Artificial Intelligence (AI) is still going on.
Al has become one of the trending and widely used solutions during the past 4 years. Although science fiction oftentimes negatively outlines Artificial intelligence and Robotics, many popular giants and tech firms like Apple, Google, and Tesla show the life-changing transformations in social behavior through AI, Robotics as well as machine learning (ML) technology.
For example, tech giants like Microsoft and Uber use Knightscope K5 Robots as guarantors for security. The Knightscope K5 is an outdoor machine that is running 24/7 by itself including recharging itself without any human interference.
AI, ML, and Robotics are everywhere from gaming to education, hospitality to healthcare. The quality of chatbots was 2020's next web development trend for engagement and conversion rates. No matter selling medicines, electronic toys, or even software development services, a chatbot became a must-have for every website.
These solutions together with the whole Information technology industry played a pivotal role in almost every branch of the economy during the COVID-19 pandemic and business crisis. Many industries welcomed advanced software solutions to manage remote employees and jobs. These industries include hospital and healthcare, media and telecommunication, education management, financial services, e-commerce.
Furthermore, after the pandemic when employees were back to the offices they already felt the before and after effect of the COVID-19. The industrial site employees met sensors and RFID tags are used to determine whether the employees are washing their hands regularly. Computer vision determines if employees comply with mask protocol and speakers warn people about these protocol violations. The capture and usage of such behavioral data are called the internet of behavior (IoB).
IoB especially became popular during the COVID-19 pandemic in 2019-2020 and was adapted as an effective work management strategy for a number of companies ever since. Meanwhile, the distributed cloud has become the future of the cloud. The distributed cloud computing allows the distribution of cloud computing services to different physical locations, while the updates, operation, governance, and other likewise services are organized by the originated public cloud provider.
2021 and What Else to Come?
The trends of the last years leveled up and transferred to 2021 and for the future as well. Although the COVID-19 pandemic is, somehow, left in the past, its consequences will always remain and define the new era of business management and relations.
Once tested on the effectiveness of remote working, many businesses do not want to discard the previous changes. Thus, many advanced software solutions became even more popular with complex features these days. These solutions include various types of ERP software EPM software, HRM software, various types of custom software.
According to the 2021 IT industry outlook by CompTia, mobile applications are becoming extremely popular in 2021 and the situation will remain the same in the future as well. Naturally, the number of companies wanting to invest in mobile applications has grown significantly. According to the same source, mobile development takes 26% in the list of the critical areas within software development following AI and Machine learning with 25% and preceded by DevOps, QA, and UX.
Source: https://connect.comptia.org/content/research/it-industry-trends-analysis
Nowadays professionals connect the future of the world economy with hyper-automation. The moto of hyper-automation is very similar to CodeRiders' vision, which is "Time is precious, automation should save it".Hyperautomation is, basically, an idea according to which, anything done manually, should be automated if it has a chance.
According to IDC, the technology industry is on pace to reach $5 trillion in 2021. Moreover, it also expects a 5% annual growth rate (CAGR) for the industry in 2024. Technology firms are planning to capitalize on the ongoing digitalization of businesses, be it through expanding engagements to previous and current customers or reaching out to new sectors.
Extended reality (XR), which includes both virtual reality (VR) and augmented reality (AR), has promising chances of advancements beyond niche applications as technology continues to grow and user experience is becoming more adaptable.
Robotic process automation (RPA) tends to be included among the future popular solutions along with machine learning and natural language learning processing. Ambient computing will automate many manual tasks and level up the quality of life through various integrated sensors, wearables, and natural language processing.
The belief of Green IT will be brought to a new level, the core value of which lays down on creating products that do not bring harm to nature.
After all, history shows that the rise of technology is getting faster and quicker. If years ago we had just a simple PC with a very plain design and a few basic features, now we develop software solutions and apps, which automate the manual time-consuming work, keeping it easier for the businesses to make quick and smart decisions.
CodeRiders has a mission of building simply powerful systems with state-of-the-art technology and innovation to automate business processes. We serve the needs of this millennium and we strive to accomplish the business needs of the future. Our company has significantly leveled up in 2020. We were recognized as the "Best Software Development Partner" by EASA back in 2019 and were nominated for the Global Startup Awards in 2020.
Get introduced to the software solutions list we provide and contact us to consult and build your dream program of the future.
Having
development
needs?
CodeRiders will address your web and mobile development challenges by creating custom software, helping with outsourcing services, or just consulting on your software development requirements.
Explore services