CodeRiders is very excited to become the regional winner for the category of "Best Software Development Partner" at EuroAsian Startup Awards 2019. From almost 3000 nominations from 8 countries, CodeRiders was selected as the best by the people and the regional jury vote.
Earlier the company was announced the National Winner for the same category and was shortlisted for the regional contest.
The Regional Summit took place on November 29 in Tbilisi, Georgia. The Director of the Business Development department Zaven Ter-Stepanyan proudly accepted the award addressing a gratitude speech to all of the loyal and dedicated partners and the amazingly friendly and professional staff.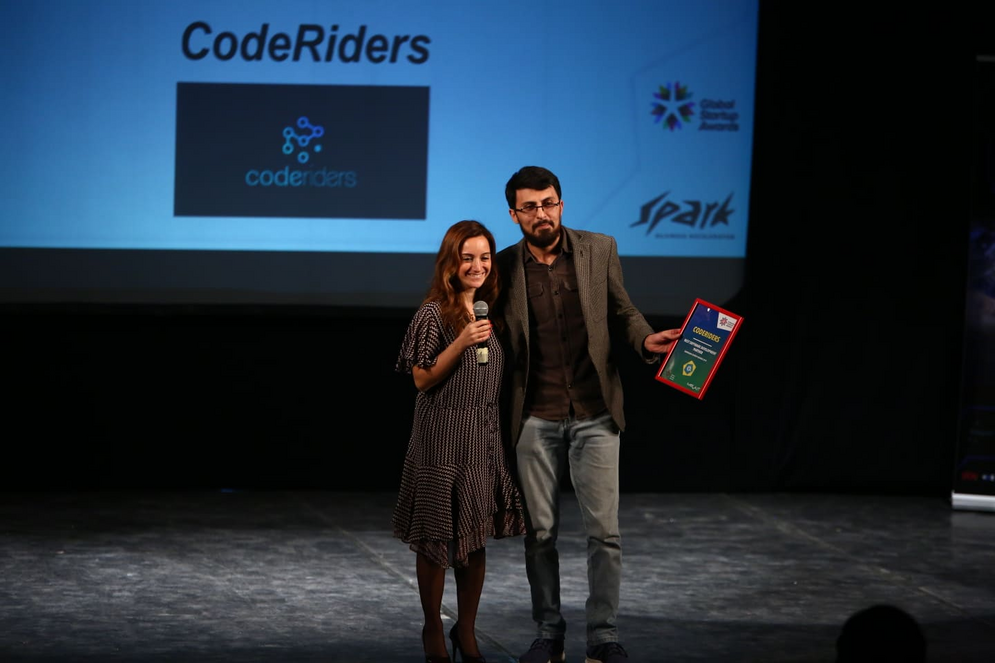 By winning the regional final, CodeRiders is automatically nominated for the Global Startup Awards 2020. Like in the earlier summits, the Global winner will be chosen by the best jury members around the world and throughout the entire network.
The CodeRiders team is much honored to be appreciated regionally and is ready to jump for more adventures and excellent partnerships. This is a huge motivation for the team members who are even more proud to call themselves "A CodeRider".
CodeRiders is a team of dedicated, enthusiastic, and friendly professionals ready for new challenges. The company itself consists of 15 young individuals who share the same values and work tightly for one idea "to make the customer's life easier". The company's motto is simple: "We desire. Together we achieve". The friendly bond between the team members makes the company even stronger. Every morning they come to the office with a positive attitude of fully enjoying their work and nice time with their friends.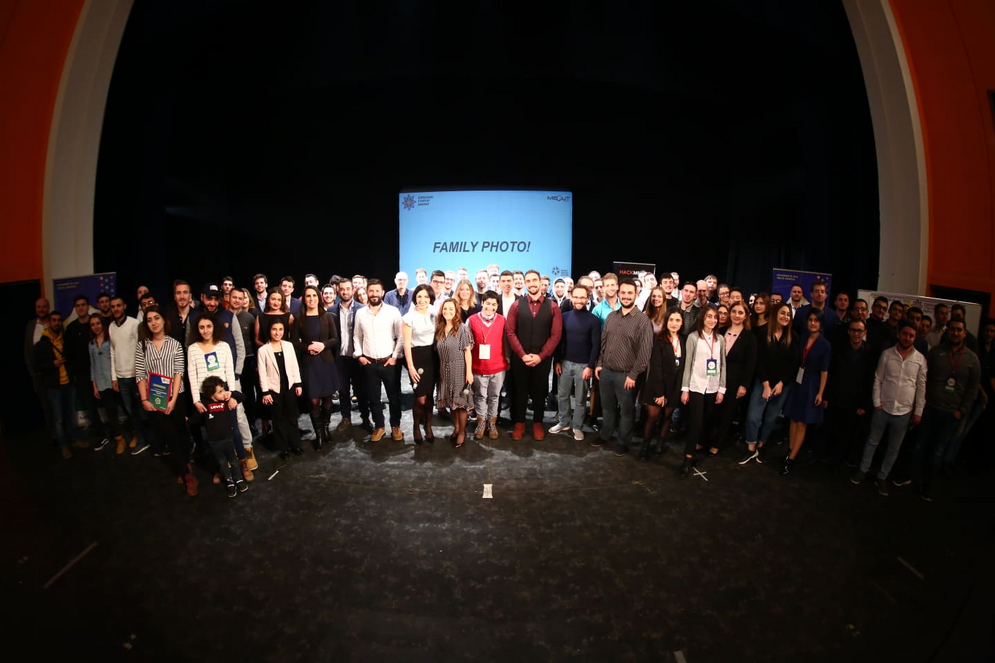 During 6 years of constant active work, the agency did Software Development Outsourcing for different types of professionals and companies in almost every corner of the world. The company's portfolio includes successful projects with full-stack (mostly back-end) solutions with cutting-edge technologies. The industries include but are not limited to Healthcare, Legal, Finance, Media and Entertainment, Retail, and Wholesale software solutions.
It's always such a pleasure to be recognized internationally, thus CodeRiders is grateful for the big public support and appreciation from the best professionals in the field. The team promises to strive for more and keep up the hard work.
It will be an overwhelming and awesome experience for the company to feel the same positive and supporting energy during the Global Final. For all those, who are interested in seeing CodeRiders as a Global Winner, wait for the coming news regarding Global Startup Awards 2020.
As for now let's save the date and keep our fingers crossed!
Having
development
needs?
CodeRiders will address your web and mobile development challenges by creating custom software, helping with outsourcing services, or just consulting on your software development requirements.
Explore services