Building software solutions that drive the clients' businesses to success will soon burgeon CodeRiders categorically at GoodFirms.
View CodeRider's Profile at GoodFirms.
GoodFirms is a B2b research and reviews online portal which assesses various businesses by examining their overall performance based on three parameters – Quality, Reliability, and Ability. Likewise, the research team at GoodFirms assessed CodeRiders and expects it to burgeon in software development, web development, and mobile development services rendered to clients worldwide.
Rich in delivering robust business solutions, CodeRiders was founded in 2013 in Yerevan. CodeRiders is a prominent web development company formed by best friends and "loyal to a notion" people, who always thrive on giving the best possible business solutions to clients in different geographies. The company aims to provide quality software solutions and services that promote clients' everyday work and automate hand-operated business processes. The company strives to achieve the number one goal of delivering quality software solutions. Moreover, CodeRiders counts its success based on customer satisfaction and the quality standards of the products offered.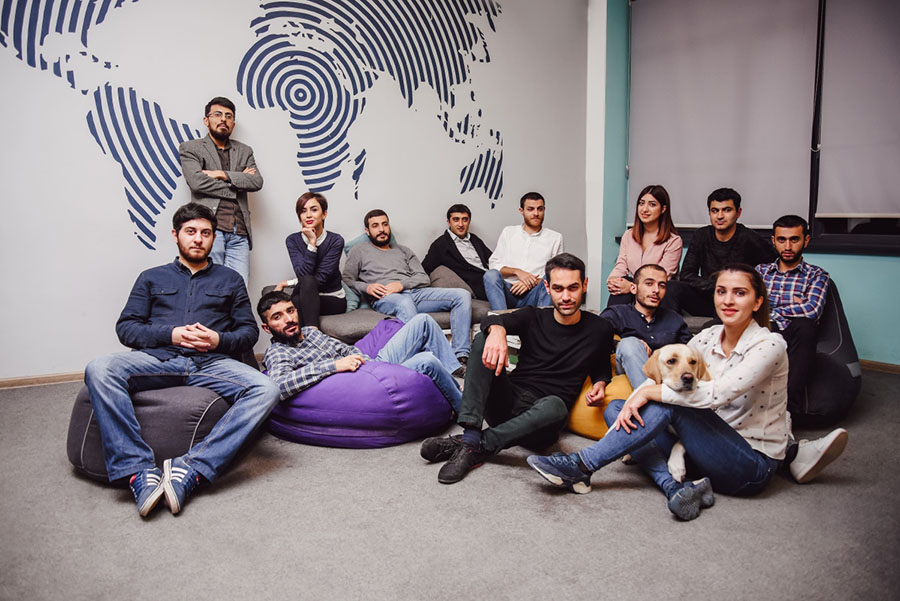 The team at CodeRiders aims to excel in risk minimization by using the latest technologies and methodologies ensuring to give the best ROI to the clients' business. The expert team at CodeRiders can work virtually with any web technology stack, from PHP, Laravel to JavaScript, Node.Js, Angular, and everything in between and out of that. Furthermore, the company caters services to clients of different verticals like HealthCare, Finance, Legal, Entertainment, Retail, & Wholesale industries.
The autogenous expert team at CodeRiders builds custom software based on clients' business requirements and also pulls off the next project cost-effectively and at high productivity. The experts undertake the clients' project no matter the stage it is in the development cycle and performs from scratch, starting from research to ongoing post-launch enhancement. The experts give the touch of new ideas and recommendations to fresh as well as current projects by meeting the deadlines. Furthermore, the in-house expert team of software developers at CodeRiders is happy to design complex business enterprise solutions matching the clients' demands. The well-versed team, with expertise in CRM, CMS, BI, Analytics, API integrations, and eCommerce, provides the industry's best-practice customized software solutions to global clients. Therefore, backed by the team having expertise in using the latest technologies to build customized solutions will soon dub CodeRiders as one of the best software development companies amongst the enlisted ones at GoodFirms.
CodeRiders with years of experience has been creating usable and accessible web solutions in an efficient, cost-effective manner and with the best responsive appearance. At CodeRiders, professional web developers build websites from scratch, i.e., right from the business analysis, design, development, implementation, QA, maintenance, and support after the delivery. Furthermore, the experts at CodeRiders - to enhance scalability and reduce costs - transfer the client's current websites to Amazon Web Services (AWS), Microsoft Azure, Google Cloud Platform, and other cloud services. At CodeRiders, the team also renders protection services in terms of the security of the clients' website data and users for a hassle-free clientele experience. The team also makes sure to stay up to date by updating the clients' websites timely and adequately. Thus, armed with the knowledge of building websites as per the SEO standards to rank high in SERP, the expert team at CodeRiders will soon tap into the list of the top web developers listed at GoodFirms.
The professional mobile app developers at CodeRiders produce robust mobile applications for smartphones, tablets, etc. The app developers make sure to thrive the clients' businesses no matter on what platform or device it is made for. Moreover, expert professionals are well-versed in creating feature-packed and high-performing native & cross-platform mobile applications for both Android & iOS. To create such impactful applications, the app developers at CodeRider practice Ionic/Cordova/React Native frameworks. Furthermore, the apps created by CodeRiders developers are secure, scalable, and sustainable in whatever environment they are hosted. The developers have expertise in rendering app services such as - wireframing and custom design architecture, UI/UX design, extensive integration, QA testing, and lastly, assisting with getting your app in the Play Store by fetching more customers for a long-time run. With the agile methodology, the team at CodeRiders ensures to always keep the clients in the loop by providing the apps at competitive rates. The company follows transparent, open, and collaborative relations with the clients to give complete project visibility. Thus, the GoodFirms team expects that CodeRiders by creating solutions that work seamlessly and flawlessly across all browsers and platforms will soon burgeon amongst the top app developers enlisted at GoodFirms.
About GoodFirms
Washington, D.C.-based GoodFirms is a maverick B2B research and reviews company that helps in finding web development, software development, and mobile app agencies rendering the best services to its customers. GoodFirms' extensive research process ranks the companies, boosts their online reputation, and helps service seekers pick the right technology partner that meets their business needs.
About the Author
Anna Stark is presently working as a Content Writer with GoodFirms – Washington D.C.-based B2B Research Company, which bridges the gap between service seekers and service providers. Anna's current role lingers her to shape every company's performance and critical attributes into words. She firmly believes in the magic of words and equips new strategies that work, always in with ideas, something new to carve, and something original to decorate the firm's identity.
Having
development
needs?
CodeRiders will address your web and mobile development challenges by creating custom software, helping with outsourcing services, or just consulting on your software development requirements.
Explore services