Software outsourcing – a partnership method that duplicates return on investments and facilitates the business management process. It is the practice of selecting a 3rd party software engineering service provider that is capable of completing all the tasks included in the software development lifecycle (SDLC).
The term software outsourcing has been extremely popular for a decade. However, as in any other business, to succeed in hiring reliable software developers or a company, you should be acknowledged with the best countries to outsource software development services.
This article will outline the most important aspect of offshore software development, how to select the top software outsourcing destinations and hire a software vendor or dedicated software engineers from those destinations. We will speak about the top outsourcing countries, the pros, and cons of a specific software outsourcing country, their statistics. This will help professionals looking for an offshore development team or dedicated software engineers, make better choices in hiring software vendors.
This article will highlight the East European countries in general as this region has been noting a significant growth and demand among software outsourcing giants. We will specifically pay attention to the following top software outsourcing destinations:
Why Is the East European Region So Popular for Software Outsourcing?
The following reasons are the major driving factors for software outsourcing giants to hire software development companies from East European countries:
East European (Armenian, Polish, Hungarian) developers, software engineers have rich expertise with extensive familiarity with offshore software engineering,
East Europe has a high-quality technical education rate from school years (technical education in Armenia is free for children and young adults),
In Armenian, Polish, and Hungarian IT industries software engineering service rates are relatively low,
East European software engineers and developers have high-level English language proficiency,
There is a flexible tech talent pool of software engineers with both popular and rare software engineering skills in East European countries,
East European countries have a great value to cost ratio,
East European countries have no cultural characteristics that will complicate cooperation between clients from other continents or parts of the world,
East European countries quickly adapt to new working methods and software development engagement models.
Speaking about the best Eastern European countries to outsource software development, Armenia is a little less known amongst other world-famous software outsourcing destinations because of its small territory and small market size. The country is very tiny, covers only approximately 30 000 km2 with less than 3 million population.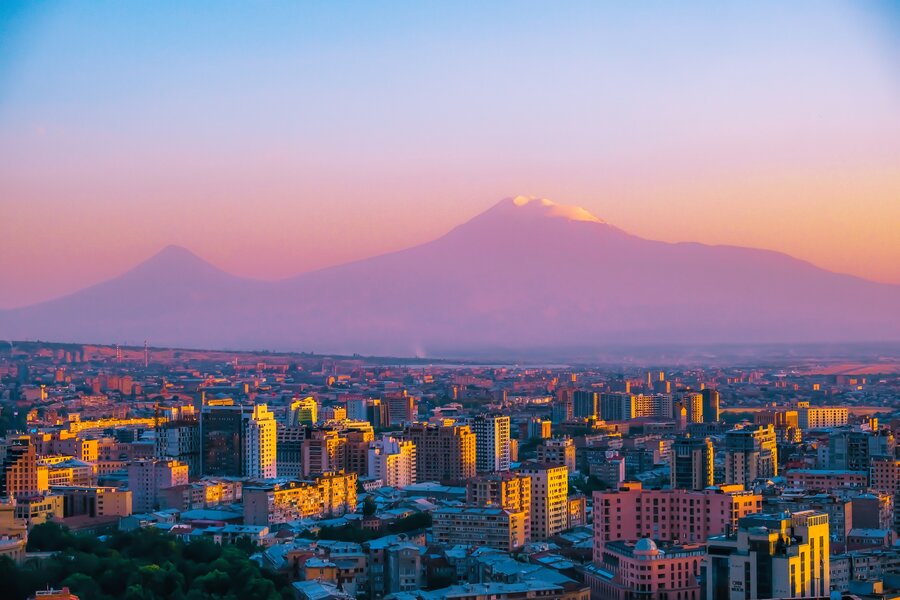 Consequently, the number of tech companies in Armenia is much less than in other East European countries. However, just the fact that this small country with so little population is emerging as a successful and popular technological hub among top software outsourcing destinations, speaks louder about the quality of Armenian tech companies' services.
Now let's unleash the reasons behind the popularity of these countries in the international offshore software development, compare, find out the pros and cons of each software outsourcing destination. Let's clarify why software outsourcing giants looking for offshore development teams hire software developers especially from these countries.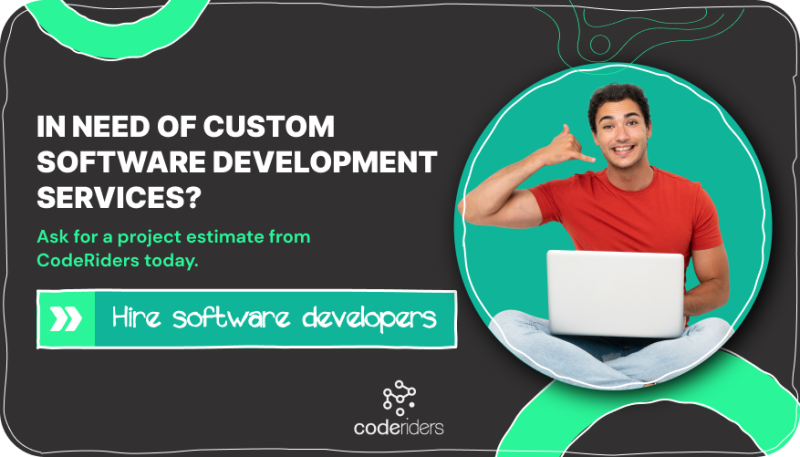 High-Quality Tech Education
Both in Armenia, Poland, and Hungary, software engineers and developers get a high-quality education. In Armenia, besides getting an education from local universities and schools, students have opportunities to enroll in international universities, get scholarships, participate in exchange programs. There are 12,500 software developers in Armenia and this number is foreseen to grow up to 30K by 2025. The government and the ministry of education have their intensifying role in encouraging youngsters to dive into technology and engineering. For this, many tech centers in Armenia (such as TUMO, Quantum, AYB Schools, Physics, and Mathematics schools) organize coding events for the youngsters.
Due to the high potential and growing number of tech professionals in Armenia, various well-known tech companies open their headquarters in Armenia. Such as Microsoft, TeamViewer, Energize Global Services, EPAM, Cisco, Disqo, and more.
These companies educate, prepare and hire Hybrid mobile app developers, Java developers, PHP developers, JavaScript developers, Artificial Engineers, QA specialists, and more.
In Poland, around 80K students graduate from 23 technical universities yearly, while in Hungary 6K tech students complete their studies in over 65 universities.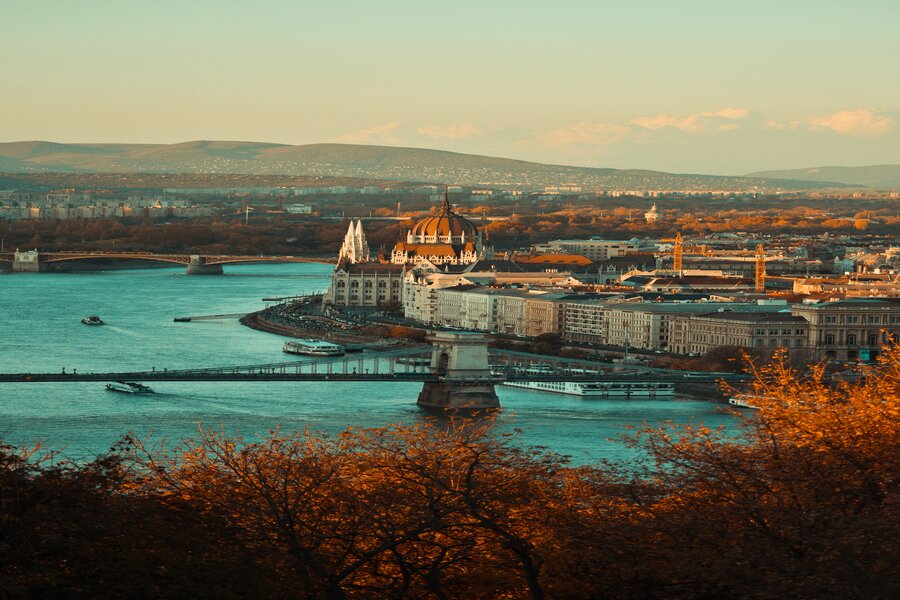 Both Armenia, Poland, and Hungary Have Extensive Knowledge in Software Outsourcing
The following software outsourcing giants choose East European (especially Armenian, Polish, and Hungarian) software development companies to outsource their software requirements:
USA
Canada
Australia
The Nordics (Norway, Sweden, Denmark, and Finland)
As a result, Armenian, Polish, and Hungarian software engineers gather huge expertise in working remotely, dealing with clients from different parts of the world. As proof, let's take one of CodeRiders' client's reviews about the quality and expertise of our software developers.
"Binary City found that CodeRiders was a very efficient software development house, and were very responsive to our communication. The management team went out of their way to remain fair and open to any negotiations that needed to occur throughout the project. CodeRiders was also very happy to oblige to all Binary City's strict security and privacy policies that needed to be enforced on this project. CodeRiders' management team were eager and willing to listen to Binary City's team, especially our management team when conflicting matters arose during the project. It was a pleasure to be able to straighten out such issues on such a level. Binary City looks forward to aligning new projects with CodeRiders that we can work on together in the future."
Development department coordinator of Binary City, Gideon Van Den Berg.
Check out more reviews here.
Rapid Growth of ICT Industries in the Eastern European Countries
The impact of the ICT industry is significant in Eastern Europe. For instance, in Armenia, almost 650 ICT companies are in active operation and 80% of them have their headquarters in Armenia. Eastern European countries have a great value to cost ratio.
| | | | | |
| --- | --- | --- | --- | --- |
| Country | Average rates | Tech hubs | Popular tech stack | Famous companies |
| Armenia | $30-60 | Yerevan, Gyumri, Dilijan, Vanadzor | JavaScript, PHP, Laravel, Vue.js, React, Python, SQL | CodeRiders, PicsArt, gg, Ginosi Apartel & Hotels, Joomag |
| Hungary | $44-57 | Budapest, Miskolc, Debrecen, Pecs | JavaScript, Java, SQL, Python | Prezi, LogMeln, Ustream |
| Poland | $45-70 | Warsaw, Kraków, Łódź | Java, SQL, JavaScript, Python, PHP | DocPlanner, Nightly |
| Czech Republic | $40-60 | Prague, Brno, Olomouc | Java, JavaScript, Python, SQL | Kiwi, Apify |
| Croatia | $35-65 | Zagreb, Split, Dubrovnik | JavaScript, SQL, Python | Agrivi, ExRey |
| Bulgaria | $40-60 | Sofia, Burgas, Varna | SQL, JavaScript, Java, Python | EnhanCV, Connecto.ai |
On the other hand, the shortage of software developers and engineers is globally growing. Only in the USA and Europe, there will be 2.5 million open positions for tech professionals that will not be covered due to the massive talent pool shortage. So, business owners sometimes are even forced to look for an offshore software development team overseas. Checking their efficiency, these companies often open their headquarters in the top software outsourcing destinations, hire from the local talent pool, and establish their software development offices and R&D centers in Armenia.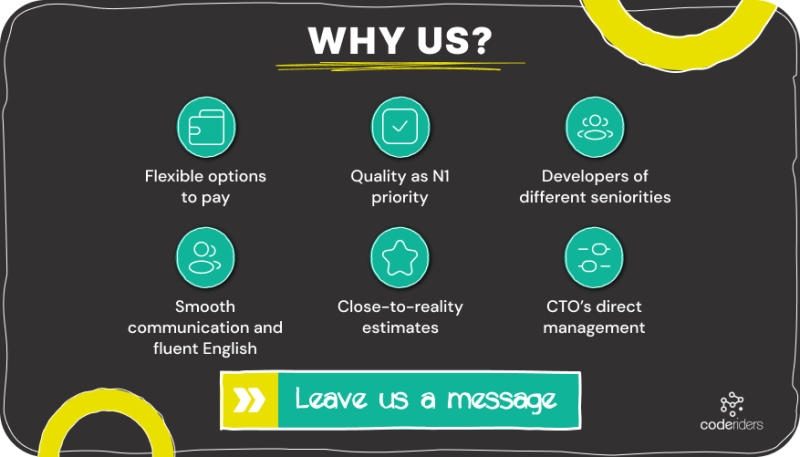 In Armenia, office rents are cheap and Armenia's interconnection with CIS (Commonwealth of Independent States) countries gives those companies a good base to work in the CIS market. In addition, the demand for software developers is constantly increasing due to the rapid growth of the ICT industry, pressuring the local educational institutions to have more alumni with more advanced knowledge and preparedness to integrate into the work after graduation.
Economic Outlook
According to the latest studies by Word Bank, the Armenian IT sector notes sustained development, ambitious reforms, and high inflows of capital and remittance. This prepares a convenient space for an IT market-oriented environment.
Only in 2018, Armenia ICT sector has noted up to 33% growth prompting an "open door" policy to encourage international business owners to make investments in the Armenian ICT sector. Currently, the ICT sector gets 20% growth yearly on average. Armenia is also among those countries that keep inflation low on a regular level. Armenian software engineering industry or the whole IT sector is one of the most significant industries in the country's economy due to the growing IT investments.
According to Armenian National Statistics Services, the ICT sector grew up to 5.3%. Top Armenian tech companies are specialized in web design and development, custom software development, IT outsourcing and consulting, Artificial Intelligence, Robotics, IoT, Mobile app development, digital marketing, UX/UI designing, etc.
In Poland, computer equipment sales, IT services, and software distribution generate the majority of income in the IT industry. The Polish ICT industry registers annual 5-10% market growth. 3.3% of the country's GDP forms the ICT sector and this number is forecasted to grow up to 3.5% by the end of 2021. According to government statistics, 8 employees out of 1000 are software engineers.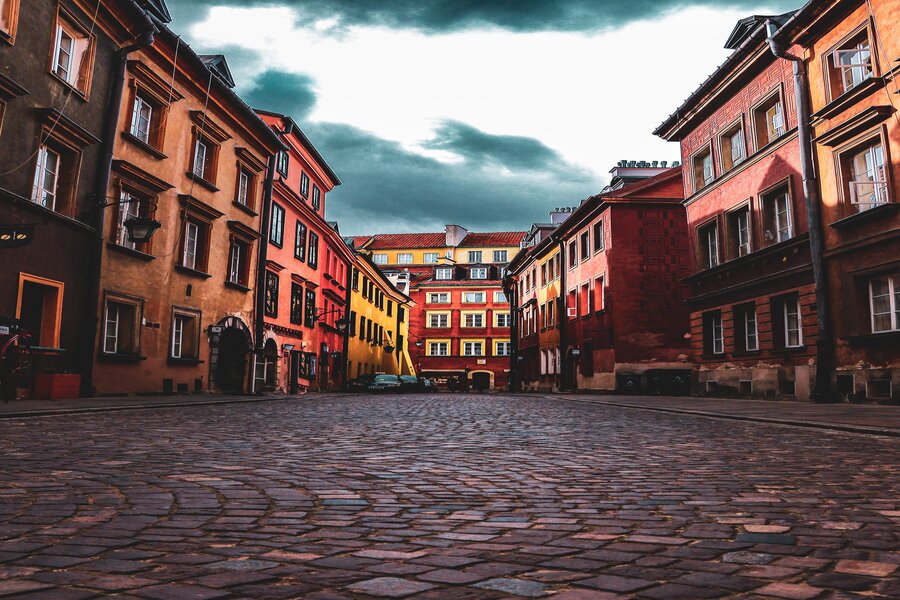 Hungary forms about 66% of its IT revenue from British, German, and American companies. Yearly the value of the Hungarian ICT industry is growing by 6-8%. According to statistics, 9 employees out of 1000 are software developers.
Perhaps, these are promising statistics that put Armenia, Poland, and Hungary on the pedestal of the best countries to outsource software development.
Affordability
In all Eastern European countries, there is a high number of adoption of fixed-line internet and likewise services. In Poland alone, there is a 20.8% adoption rate. According to the EDCI rankings Bucharest, Riga, and Vilnius are the top 3 cities for the digital infrastructure in the CEE region.
Armenian government passed an ICT sector support law for newly founded IT companies, startups, and enterprises. This law specifies that newly opened tech companies are excluded from profit tax and pay only 10% social income tax while the default rate of the social income tax in the country is 22%. This allows Armenian tech companies to combine low rates with high-quality services.
So, basically in this country, software development service costs are lower not because of the quality of the service but because of the state sponsorships and IT sector privileges. For instance, an advanced level Armenian developer can be hired for a monthly $2-3K salary which is incomparable with the above-mentioned software outsourcing giants. For example, in the USA a good software engineer costs $8-11K monthly). Hiring a software development company also follows the same principles.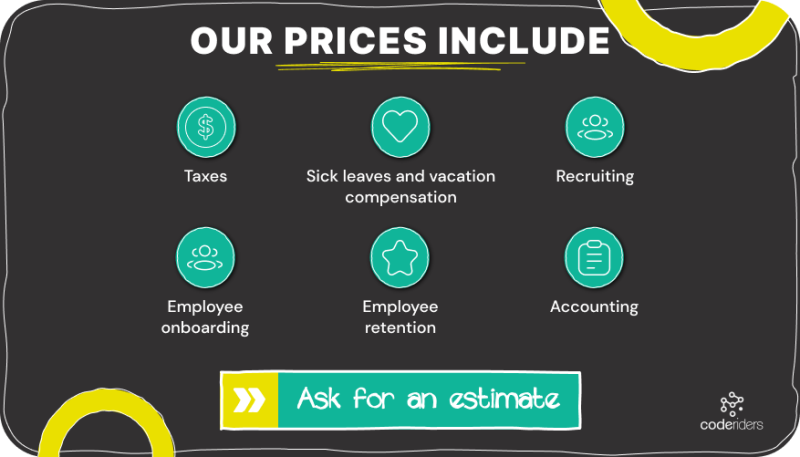 A High-Level English Proficiency
EF English Proficiency Index has distinguished the top countries with high-level English language proficiency scores. Eastern European countries - including Armenia, Hungary, and Poland - are on the list. These high scores aren't a coincidence. Software development companies provide free English language courses together with professional software engineering courses in these countries. In Armenia, many software development companies besides offering free Udemy, StackSkills, LinkedIn, Coursera, and other likewise courses, organize events, lessons, conferences, invite professionals from top universities in Armenia to conduct speaking and writing courses. Separate technical English language courses are also being provided.
In Eastern European countries, effective, quick, and direct communication between clients and employees is of high importance. The software engineers understand that English is a key requirement for 90% of tech positions. Thus, they understand that they need to invest time and effort into English language learning.
To sum up, with all this information, we hope you will now have a steady answer of why to outsource your software development needs to the East European countries, especially to Armenia. We hope now you have a better picture about:
The best countries to outsource software development,
Understand the pros and cons of each software outsourcing country or destination,
Reasons behind international companies hiring software developers in EE,
Reasons behind software giants looking for offshore development teams in EE,
Answers to why EE countries are among top IT outsourcing destinations,
At CodeRiders, besides constantly updating our audience with the recent news and practices in software engineering, and providing high-quality software development services, we also offer consultation on your issue or project. We offer:
All you need to do is leave a short message to us and one of our experts will come back to you with help.
Having
development
needs?
CodeRiders will address your web and mobile development challenges by creating custom software, helping with outsourcing services, or just consulting on your software development requirements.
Explore services