CodeRiders software outsourcing company's dedication and passion for delivering high-quality software solutions caught a spot on Clutch's 2021 awards again. We have been recently named as one of the leading custom software development companies in Armenia by their team and we could not be more excited to share this news with you.
It is not the first time that a remarkable and respectable data-driven field guide to business buying decisions, Clutch lists CodeRiders among the best outsourcing companies.
Our business development executive, Anna Khachatrian was honored to receive the award and shared her words of gratitude as well:
"We are super happy to be one of Clutch's top firms in Armenia. Being regionally recognized by a famous directory like Clutch is an honor for us. As a software development firm in Armenia that is outsourcing web and mobile development services worldwide, we are proud to have our name in the top list and motivated to provide more complex solutions and services to our customers worldwide."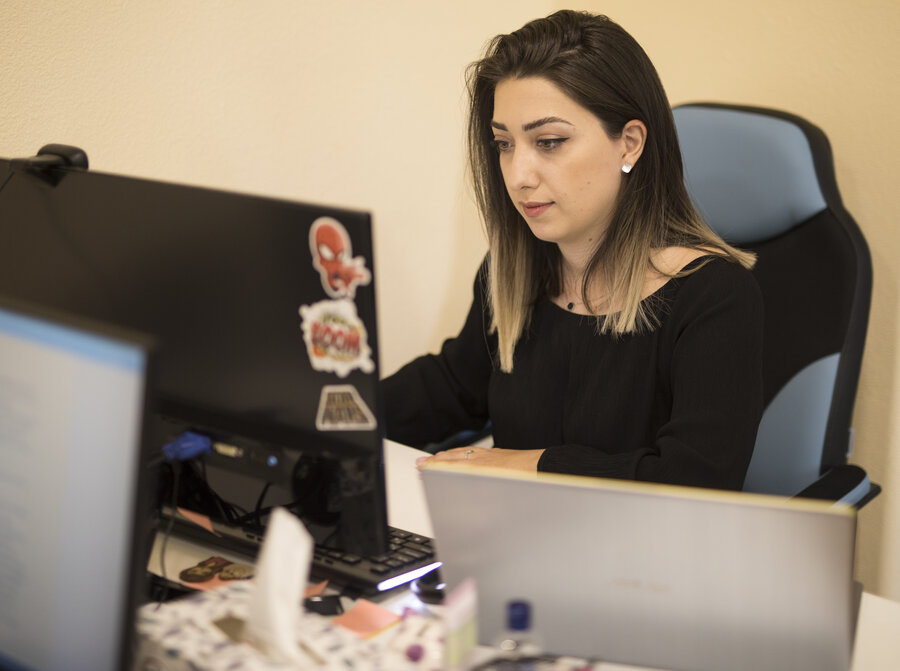 Photo credit: Mediamax.am
A short description of CodeRiders
CodeRiders is an offshore software development company based in Armenia. The company was initially established as a software development school in 2013. In a year, CodeRiders software development school gave 800+ alumni, 15 out of which have become CodeRiders' current software engineers since 2014.
Some of CodeRiders' software development services include:
Web development and design

Custom software development

Mobile app development

Outsourcing and IT consulting
The company has experience building software solutions for such fields as:
E-commerce,

Customer support (providing remote software engineers for CRM systems),

E-learning / EdTech,

Hospital and Healthcare / HealthTech,

Media and Entertainment,

Financial services,

Logistics,

Travel and Tourism, and not only.
The company's mission is simple: We build simply powerful systems with state-of-the-art technology and innovation to automate business processes.
Our vision has a clear-cut purpose: Time is precious. Automation should save it.
The relationship of our employees and our business management stamina define our motto: We desire. Together we achieve!
Who is Clutch
Clutch is a well-respected ratings and reviews platform from Washington DC. Check out CodeRiders past projects and clients on our profile! You can take a look at our latest feedback and reviews received from real customers and so much more.
Clutch's initial aim is to introduce the best software outsourcing companies and rank each offshore software development company based on its honest reviews and experience.
CodeRiders in numbers

CodeRiders' history
2013 – Establishment of CodeRiders software development school. We welcomed 800+ students who became certified software engineers.
2014 – Establishment of CodeRiders software development company.
2014-2015 – The team - created with CodeRiders students – worked on web development projects for the USA, Canada, UK, Australia, New Zealand, Europe, etc.
2016 – 2017 – The team worked on E-commerce, Big Data Analytics, and Business Intelligence projects.
2018 – Team CodeRiders successfully finishes a huge project which later gathers 180K+ users.
2019 – CodeRiders wins the award of Best Software Development Partner in the region by EASA
2020-2021 – CodeRiders welcomes 6 new employees to our software development team.
How to start with CodeRiders?
You Ask
Contact us with your project requirements and issues. To make the process faster you can share your scope of work (SOW) document with us. We offer a guide going through each and every step of writing a simple and effective SOW document. In the end, you will also find a real sample with inserted requirements.
We Continue
One of our business development specialists will contact you within 1 business day. We dig into your requirements and if they correspond to our software development services and solutions, we jump to step 3.
We start the actual negotiation process
We discuss and clarify your project requirements, outline the project roadmap, and present our software solutions. We set up a business call (or calls if needed) with you to discuss all the project details. You are welcome to talk with our software engineers, and other employees to get sure of their professionalism and communication skills.
Meet our software development team members!
You get our assistance
You receive assistance on software architecture, business management platforms (Jira, Trello, Slack, etc.), software development engagement models, software development methodologies. For instance, if you need a mobile app but don't know which mobile app development method to choose, we help you with that by introducing the pros and cons of native and hybrid mobile app development. After all, you get the project cost and time estimates.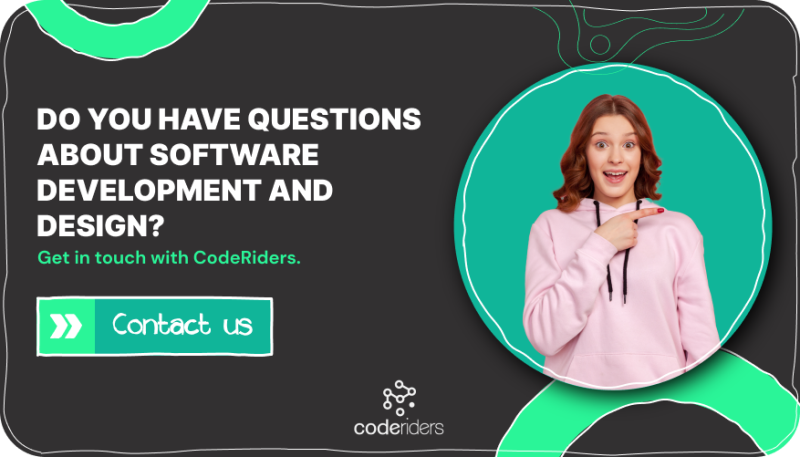 At the End
If our offer meets your expectations, we start the actual development process. You get smooth and easy-going communication, high-quality code with maximum bug-free solutions, comprehensive professionals who will work on providing software solutions that bring maximum benefits.
Engagement Models
There are specific offshore software development destinations that are well-known in the international IT industry for offering a combined package of high-quality software solutions at affordable prices. Check out these most popular destinations for software outsourcing. The management of the offshore software development companies plays a crucial role in the after-all success of the project. Thus, various software development engagement models are utilized by offshore software development companies in the field to meet this purpose.
There is no good or bad engagement model. The choice of the engagement model highly depends on a specific software development project and the client's requirements. Thus, before choosing an engagement model, it's better to go over some examples and consider the one that matches your requirements.
Usually, the following factors define which engagement model to choose:
Your first-hand business objective and aim,

Your required flexibility level,

The control you need over the software outsourcing process,

The time you are ready to devote to the after-all software outsourcing process.
If you hesitate on choosing a specific software outsourcing engagement model, our professionals are ready to help you.
Engagement models offered by CodeRiders
Time and material (T&M): This method works for projects that are prone to changes and do not have clear-cut requirements. The time and material model is based on hourly rates. Both the client and the software development team initially discuss a fixed hourly rate and the client pays for the direct labor hours. To learn more about the rates in the international market check our latest article about the most popular countries for low-cost software outsourcing.
Fixed price: If you have an SOW document and are clear and persistent on your software development requirements, the fixed-bid model is the most convenient software development engagement model for you. During the fixed price model, the overall cost of the project price is settled beforehand. The payment is set by milestones. This means that your project will be broken down into several stages and you will pay for each stage as soon as it is completed. This model works best for small or urgent projects. If you are uncertain about merging up your requirements into a simple document, check the below guide with a real sample.
Outstaffing: Outstaffing is hiring dedicated individual developers or software engineers with specific skills and tech stacks. These professionals join your in-house software development team to fulfill your requirements. This model works for long-term or sophisticated projects. Outstaffing is preferred over hiring regular software engineers as you get significant savings, such as expanding your office space, buying new technology for your in-house employee, paying taxes, etc.
Dedicated team (ODT): If you need several software engineers, developers, or other related professionals with various qualifications hiring offshore software development companies is a justified solution. Hiring an entire software development team that is comfortable working together is more promising. In an established software outsourcing firm every professional knows his/her place and role and the overall management is in the hands of the client. Other benefits include no hiring efforts, lower TCO (no additional infrastructure, employee benefits, IT and infrastructure costs, taxes, training courses, additional space rent, and more).
Your hybrid model: You are welcome to mix up various engagement models or come up with your custom solution. Our team is flexible and client-oriented.
Workflow
We usually organize daily or weekly meetings with the clients to report what we have done, what problems we have faced, how we solved them, and what are our next steps. During such meetings, we send and receive valuable information with our clients, discuss questions and concerns to continue the cooperation and the software development process in the best way.
We use such communication portals as Slack, Trello, Asana, Jira, Skype, Google Meet, Zoom, etc.
How to reach out?
To reach us you should click on the "CONTACT US" button on our websites or reach out to one of our business development managers via Linkedin or e-mails.
Postscript
Lastly, we would like to give our clients a huge shoutout for supporting us since day 1! Thank you for choosing us as your software development partner and for believing in our team's skills and expertise.
Do you need reliable and award-winning development for your software needs? Drop us a message and let us know how we can help.
Having
development
needs?
CodeRiders will address your web and mobile development challenges by creating custom software, helping with outsourcing services, or just consulting on your software development requirements.
Explore services