Have you ever heard about the Great Resignation? Since 2021, the world has seen a tidal wave of employee resignations, especially in the global IT industry, software development companies, and the healthcare industry. Many studies connect this global labor chaos with the COVID-19 pandemic. Whatever the reason, the damage has already been done.
According to the U.S. Bureau of Labor Statistics, only in the USA, over 4 million Americans quit their jobs in 2021. The number remains abnormally high, with a record-breaking 10.9 million open jobs. Therefore, Statista's August 2022 research about the "Type of work sold by professional services organizations worldwide from 2016 to 2021" is legit and worth attention.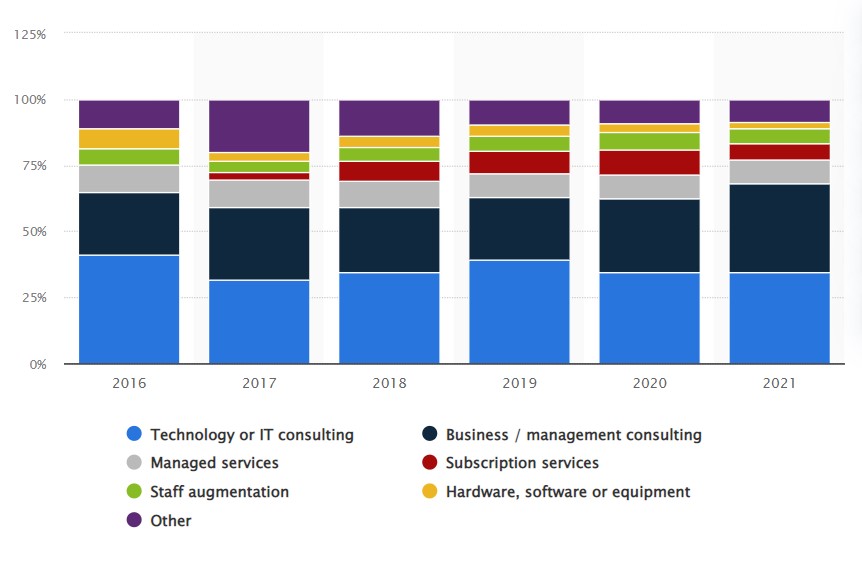 Although global talent shortages have always been an issue, particularly in the tech, IT, and software development industries, IT staff augmentation and software outsourcing for automation and digitalization are now more important than ever. What else can fill the gap in human resources other than building top-notch tools, using robotics, artificial intelligence, machine learning, software development, or automation to cut off manual work?
According to the same report, technology or IT consulting accounted for the largest share of professional services organizations' sales worldwide from 2016 to 2021. Approximately 35% of sales were in technology or IT consulting.
The survey goes on, segregating staff augmentation among the top types of work sold worldwide. We talked a lot about software outsourcing and offshore software development. Now is the time to discuss one of the most popular types of software outsourcing: IT staff augmentation, also known as software augmentation.
In this article, you will find answers to the following most popular questions:
What is IT staff augmentation? Why do I need it?
What are the different types of IT staff augmentation?
How does IT staff augmentation help my business? Or is staff boost the right choice for my business?
What are the benefits of staff augmentation?
How does the staff augmentation process work?
Since our establishment, CodeRiders software outsourcing company has been providing IT staff augmentation services as one of the options for offshore software development. We have successfully completed numerous IT staff augmentation projects for various companies across the globe. Now, it is time to share insights with our readers about this topic. Let's dive in.
What is IT staff augmentation?
IT staff augmentation is a type of software development outsourcing or offshore software development where a company or organization hires temporary dedicated tech workers (software engineers, software developers, graphic designers, UI/UX designers, PMs, QAs, etc.) to work on provisional software development projects.
In other words, software augmentation is the process of hiring additional tech employees to join the existing in-house tech team, act as team members, and solve specific technology infrastructure issues.
For example:
A real estate company needs to transfer into a proptech company by conveying its services to the digital world. The company has already established a tech department but needs more employees to join.
A travel agency needs travel software solutions, maybe a custom application to book and track trips. The company needs more tech talent to fulfill the task.
A private school needs an e-learning web and mobile application to connect with parents, students, and teachers more effectively.
A software development company works on releasing a new product and needs more software engineers and developers only for the given timeframe of building and implementing their new product.
Situations vary, and we can go on and on with examples, however, the idea is to hire a new professional for a short time. Amid the global tech talent shortage, it is challenging to find long-term in-house software engineers and even more complicated to find temporary employees. In-house employees need stability, while software outsourcing companies have no problem providing temporary dedicated software engineers, developers, designers, or other IT-related specialists. Moreover, most software development houses include staff augmentation in their software outsourcing services.
Why do you need IT staff augmentation?
It is way easier to find and hire temporary tech employees from software outsourcing companies.
You save a significant amount of money as software outsourcing is cost-effective. IT staff augmentation implies searching for software development houses in tech hubs (popular software outsourcing destinations). Learn about the benefits of software outsourcing here.
You are flexible enough to terminate the cooperation whenever it is necessary.
Once the project is done, you have no obligations toward your temporary employees.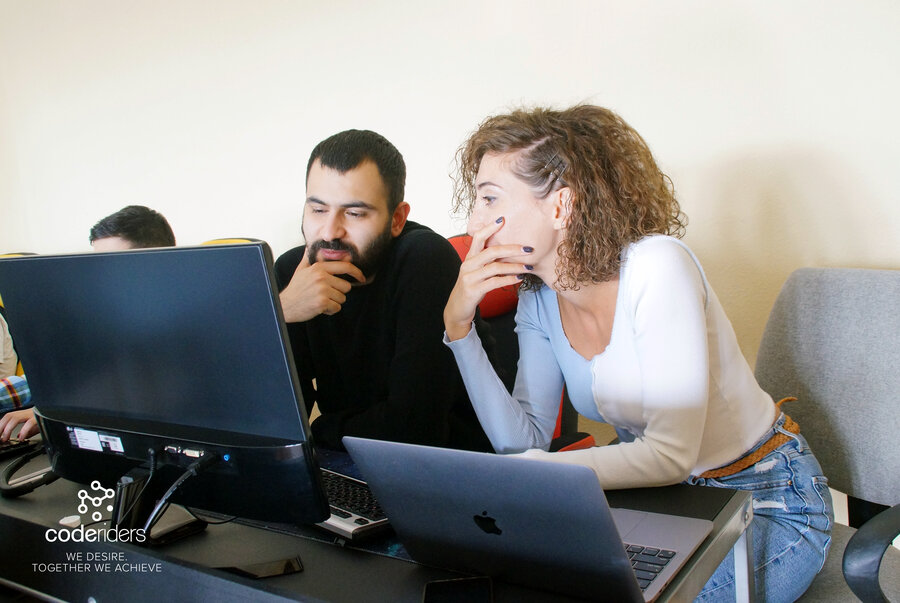 What are the different types of IT staff augmentation?
In software outsourcing, we have 3 principal types of IT staff augmentation:
Basic IT staffing service
This is a type of software augmentation when a company's in-house tech team works on a regular project and needs more employees in its team to carry out simple tasks. Of course, finding high-quality software engineers and developers is critical, but the requirements are not top-notch, and the candidates must not be top professionals in the field.
Skill-based IT staffing service
This is a type of software augmentation when a company's tech team lacks specific technical skills or requirements. For example, a company only has back-end in-house developers but needs to build a full website. The company's PHP/Laravel developers build the back-end of the website, but they also need Vue.js and React.js front-end developers to complete the front-end development of the website. So, they outsource the front-end development needs through the IT staff augmentation model by hiring Vue.js and React.js developers from a software outsourcing company.
Highly experienced IT staffing service
In highly experienced IT staffing service, the company needs senior software engineers and developers to complete more challenging tech tasks and lead their in-house teams.
How does IT staff augmentation help my business? Or is software boost the best option for my company?
If your answer is "NO" most of the below questions, then IT staff augmentation is beneficial for your business, and you should give it a try.
Will I always have tasks for my long-term, in-house software engineers after hiring them?
Do I have enough financial resources to pay my new in-house employees even if they do not have any tasks at a moment?
Is my project a long-term software development and implementation?
Do I want to spend time and money on recruiting new software developers and engineers?
Will I have time and effort to help the new employees adapt to the new work environment and colleagues?
Do I have enough resources to treat new employees as absolute team members, such as providing health insurance, bonuses, paid day off, and other similar employee benefits?
Do I have enough office space and equipment for new employees?
What are the benefits of staff augmentation?
Money stays in your pocket
We mentioned earlier that IT staff augmentation is one of the best ways to expand your team without facing serious financial investments.
Scaling up is possible with software augmentation, as it significantly cuts off software development expenses. Examples include no monthly fixed salaries, expenditure on recruitment, in-house employee treatments, taxes, space, and equipment for in-house employees.
Access to global IT talent pool
Remote work does not have borders. You can hire talents across the globe. IT staff augmentation allows you to expand your tech team without taking risks. Working with software outsourcing companies ensures safe and reliable remote partnership opportunities.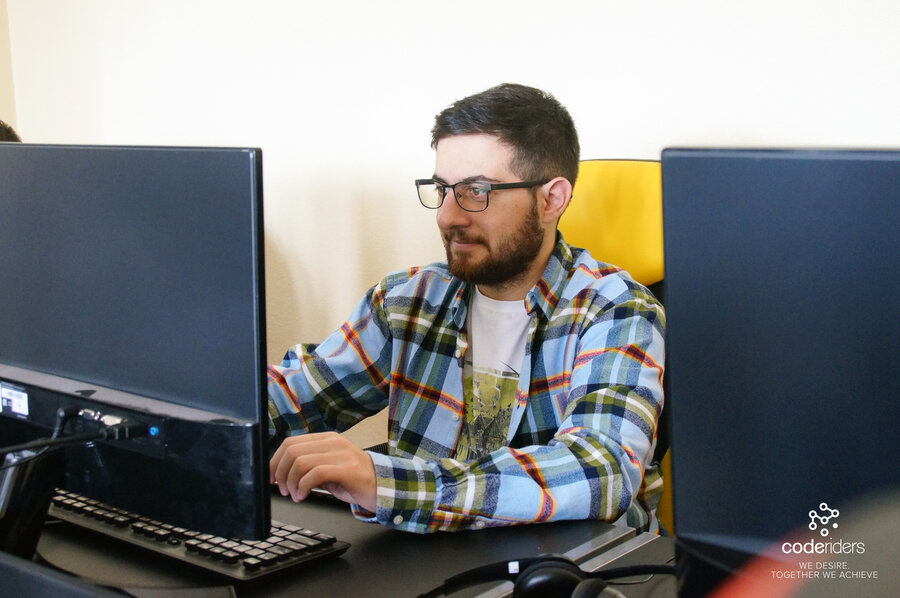 Less pressure on your current in-house team
When a company does not have enough resources to hire new employees, it has no choice but to add up the responsibilities of the current employees. As a result, employee satisfaction drops with high-stress levels. Software staff augmentation makes team expansion possible even with restricted finances.
Opportunity for brainstorming and 3rd party opinions
Working with a software outsourcing company and their software developers, engineers, and other IT specialists from different parts of the world means exploring new possibilities. You will have a chance to adopt an "international" approach to your business by simply cooperating with companies from different countries and regions. New ideas are born, preparing a solid base for innovations in your country.
No geographical limitations (flexible working hours)
Hiring employees to work non-working hours doubles the salary. With restricted finances, you can search for software vendors operating in the appropriate time zone and avoid paying additional money for non-working hours.
Opportunity to become more agile in your business
It is much easier to scale an augmented team according to the evolution of your business requirements.
How does the staff augmentation process work?
IT staff augmentation is one of the software outsourcing engagement models. Despite many similarities, each software outsourcing model has specific features that make them unique and define them as separate models. The processes are one of the major verifications in software outsourcing engagement models. The software augmentation process also differs from other engagement models. Here is how a typical, full-cycle IT staff augmentation model works.
Software augmentation stage 1:
Identify and define your suggested conditions and task requirements
In software development outsourcing, it is critical to clarify your goals, requirements, and expectations of the cooperation. No matter which software development engagement model you choose, the company's initial goals should be clear.
Unlike the fixed-price software development engagement model, both the staff augmentation and time and material software outsourcing models are much more flexible. Usually, the latter 2 models adopt Agile software development methodology, which is famous exactly for its flexibility and ability to change plans. However, IT staff augmentation may also be based on a fixed rate and budget, which requires crystal-clear tech documentation.
In any case, to start something, you should be able to explain your goals and requirements to your potential software vendor. Clarifying your technical requirements is also critical for the two parties (the software vendor and the client), as it makes it much easier to choose the corresponding professionals from the team. At CodeRiders, we created a practical guide to writing SOW documents easily and rapidly. We also give a sample of it. You can download the guide and its sample here.
Software augmentation stage 2:
Search, review, and filter possible IT staff augmentation service providers
Narrow down the best destinations to find affordable and high-quality software outsourcing companies, and search for software vendors accordingly. Make a list of qualified candidates from each country or a specific tech hub you are interested in and contact them. We have a very helpful and practical guide to choosing the right software vendor for you. We also included the top 12 software outsourcing questions (with answers) to recognize a reliable and skilled software vendor. Check it out here.
Software augmentation stage 3:
Review and identify new team members and start the onboarding process
After learning about your tech requirements, your software vendor will suggest their best candidates for the role. To ensure this software engineer is a good fit, you can quickly assign a short test task, go through the individual's resume, or review previous projects. The onboarding process starts after the client finalizes their choice and "officially" hires a new dedicated remote team member. The onboarding process portrays the introduction and representation process of your company, teammates, and the project itself.
Software augmentation stage 4:
Do not overlook the ongoing support
To ensure you establish a good relationship, you should always be ready to answer unclear questions or give specifications upon request.
If you have reached this far, congratulations; now you know all the basic skills and tactics to establish a successful IT staff augmentation partnership between your company and your potential software outsourcing firm. By now, you should also be aware of how software augmentation works and how you will benefit from hiring a software outsourcing company that provides IT staff augmentation services. To get custom insights into how IT staff augmentation can help scale up your business, we suggest contacting CodeRiders software outsourcing company's business development team.
Having
development
needs?
CodeRiders will address your web and mobile development challenges by creating custom software, helping with outsourcing services, or just consulting on your software development requirements.
Explore services