According to Deloitte's global outsourcing survey, 70% of companies included software outsourcing and partnership with offshore software development teams in their business development strategy after 2020.
Major reasons for outsourcing software development projects include:
Gaining a competitive edge,
Improving user experience,
Faster speed and scaling to market, and more.
In successful software outsourcing partnerships, the client gathers some information about the factors affecting software outsourcing costs. The company also gains clues about hidden and direct costs of software outsourcing and how software outsourcing companies calculate the costs for the custom software development project. It ensures the company fully understands what services it is paying for and why.
We made this article to help companies understand the direct and hidden costs of software outsourcing before contacting potential software vendors. It will help you make better business analyzes and invest smarter.
Before enumerating and explaining the direct and hidden costs of software outsourcing, let's go through 3 major hurdles of calculating software outsourcing costs.
3 Major Hurdles of Calculating Software Outsourcing
1. Poor cost -consciousness in software outsourcing
Before outsourcing software development projects and contacting software development firms, it is critical to evaluate your current cost.
Poor cost-consciousness in software outsourcing is the inability to calculate the project costs of custom software development during different stages of the software development lifecycle (SDLC) to avoid over-budgeting and spending too much money on tech services and solutions.
To avoid poor cost-consciousness, you should work closely with your finance team and analyze the income and expenses ratio and business risks.
Here are a few examples of effective budget management for our clients at CodeRiders software development company.
Scenario 1: A client contacts us with a fixed budget for our tech services and solutions. The client has a well-written scope of work (SOW) document and shares it with an expectation to receive time and money estimates. We review the doc, and if everything is clear, we give estimates within a day or two, depending on the project complexity. If the client agrees with our estimates, we continue with the fixed-price software development engagement model and start our cooperation. It means we agree about everything before starting the project and will charge a fixed price as proposed in the beginning.
Scenario 2: A client approaches without a clear-cut SOW document. This client does not know exactly which features and functions they will need for their custom software. The client wants to make decisions based on their users' behavior by constant testing during the SDLC. However, the client suggests paying a monthly cost for tech services and solutions. In this case, we start discussions with the client and get all the necessary information possible to receive at the moment. Then we suggest our hourly, weekly, or monthly rates and conditions. If the client agrees, we start the software outsourcing cooperation with the time and material engagement model. This partnership coincides with the Agile project management methodology. In Agile methodology, we divide the project into several milestones or phases and get paid after completing each milestone. It involves ongoing collaboration with stakeholders and constant improvement in any stage of SDLC.
2. Scarce data collection
Data collection is the process of gathering, analyzing, and evaluating the information on variables of interest using consistent and well-defined techniques. Data collection can be done by various methods, such as online and transactional tracking, surveys, interviews, phone calls, social media monitoring, etc.
The data collection method depends on the specific type of business, its regulations, and its operational style. However, the aim is to have the necessary and crucial information at hand for accurate business planning. Data collection also helps understand your customers and tailor your services and products according to their interests, generating much more income. Scarce data collection in business is like working with closed eyes.
Data collection is crucial for any organization or company, despite its field of operation. It helps make wiser investments. For example, at CodeRiders, most of our clients fully understand the benefits of custom software investment. If our client is hesitant about the ROI they will get from partnering with a software development company, we ask the customer to share their issues and concerns. Afterward, we try to give tech advice based on our 9 years of expertise in the international software outsourcing industry. We are not a business consulting agency. However, we can offer guidance regarding technical services and solutions and innovative software implementations.
For example, if you have a shop and operate in a highly competitive environment, we will advise you to analyze your competitors. Try to understand why they close more sales than you do. Maybe they also have an e-commerce website, where they offer a more convenient and customized shopping experience for their customers.
CodeRiders' advice: Dig into your finances, calculate your income and expenses, and understand if you can outsource software development projects now. After that, explore the software outsourcing industry, learn how software outsourcing companies calculate project costs for custom software development, be aware of all the direct and hidden costs of software outsourcing, and start your beneficial partnership.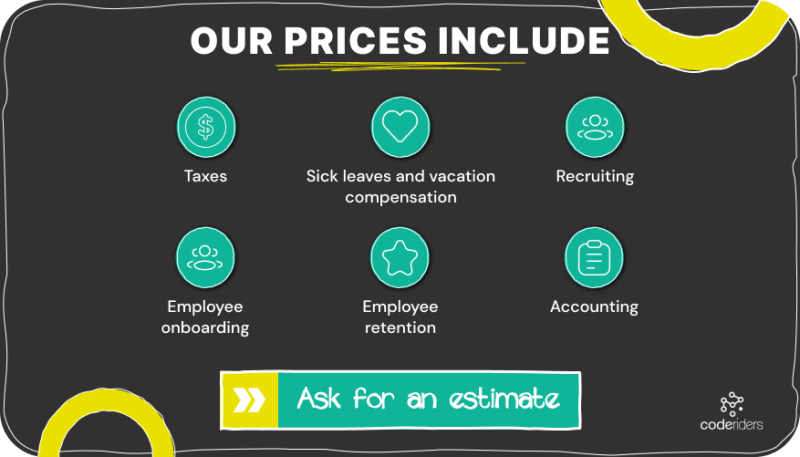 3. Rare data analysis
Data collection is not enough. Besides just gathering information, it is also critical to know how to use it in your favor. Data analysis is the process of systematically applying logical or statistical methods to evaluate, condense, and illustrate the collected information to build a better business strategy.
For example, during data analysis, an e-commerce company notices that they have generated more income after implementing a new transportation tracking system. This is a green light for enhancing the already-existing system and adding new tech solutions that would improve customer experience.
Now, as we know the 3 major hurdles of calculating software outsourcing costs and how to overcome them, let's break down the top direct and hidden costs of software outsourcing.
What Are The Main Direct and Hidden Costs of Software Outsourcing?
Top Direct Costs of Software Outsourcing
There are several cost components for outsourcing software development projects, which are not hard to guess. That is why we call them direct costs for outsourcing IT services, web development, design, and mobile app development.
Salary or paycheck
When speaking with a software outsourcing provider, the cost is the first thing you want to know after discussing your project. The budgeting varies depending on the size and difficulty of your project and its conditions.
For example, if you already have an in-house tech team and you need an offshore software development team to support your initial employees, you should choose the software augmentation cooperation model. In this case, you should present your software development needs to your software vendor and wait for a proposal. You may need a single or multiple software developers. On the other hand, if you do not have an in-house team, you may consider a full-cycle cooperation option when your product development is managed by another firm (in this case, your software vendor).
Hiring a single or dedicated software developer
You could hire a dedicated software developer, designer, QA specialist, or PM who would work on your project on an hourly, weekly, or monthly basis or with a long-term contract, depending on your requirements.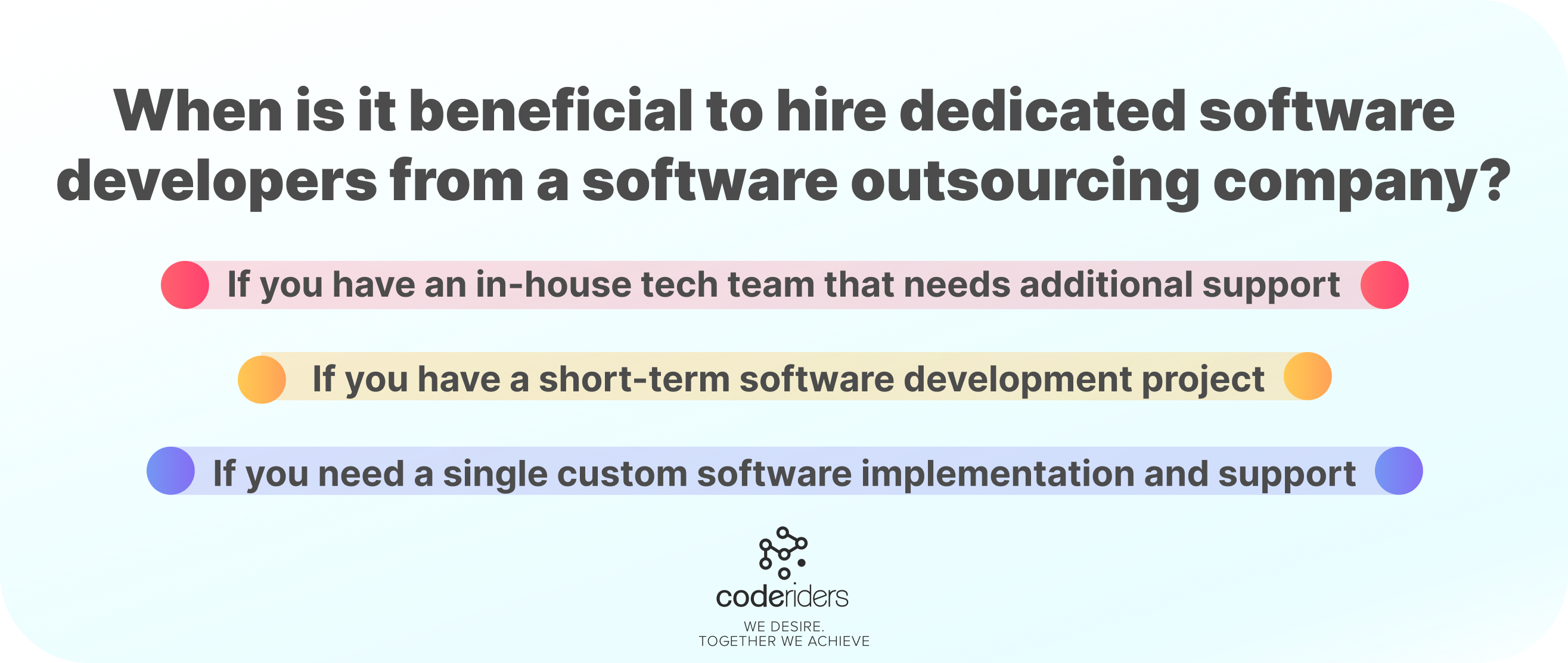 Costs of hiring dedicated remote software developers
International tech hubs provide competitive software developers and IT specialists at affordable prices. The low prices have nothing to do with the work quality of these professionals. Armenia is a recognized international tech hub, which means this country concentrates a lot on the tech industry and has state support to make the country famous worldwide. Thus, it is safe to hire software developers from Armenia.
Hiring a single dedicated software developer from Armenia costs approximately $25-$50. The prices highly depend on the complexity of a software development project, the seniority of the software developer, and the tech stack.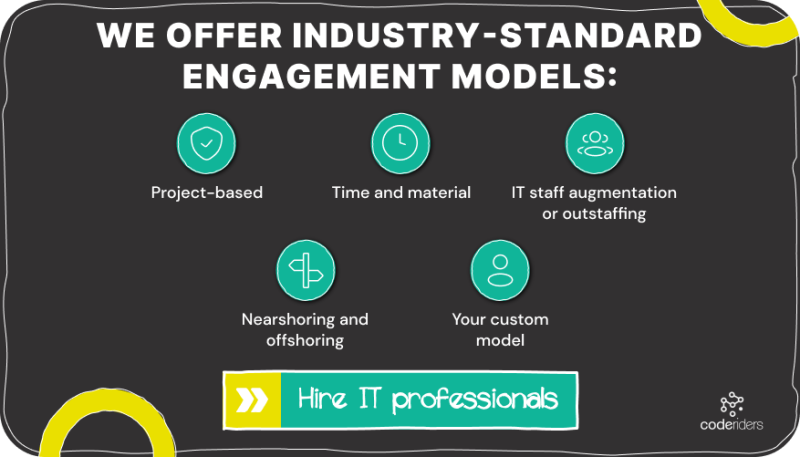 Hiring a fully remote software development firm
If you have a business idea and need diverse tech professionals to make it a reality, hiring a software outsourcing company is the correct choice. Your business idea may include:
Developing open-source software solutions and sell them to the appropriate professionals or companies
Developing a custom software solution to solve a specific problem in your business or to level up your service or product quality
In all cases, the remote technical team acts like an in-house team and is fully devoted to your company.
When is it beneficial to hire a dedicated software development team?
When you have full-cycle software development, implementation, and maintenance requirements but with minimal investment.
When you want to hire an experienced tech team as an extension of your already existing IT department.
Cost of hiring a complete offshore software development team
If you require estimates for working with an entire tech team, you should know that software vendors calculate custom software development project costs by each professional's hourly rates. For example, the client needs 2 full-time developers (for back-end and front-end development), a project manager, a tester, and a UI/UX designer. In this case, the software vendor will calculate each professional's hourly rate based on how much time they should spend on the project, summarize, and propose the final cost.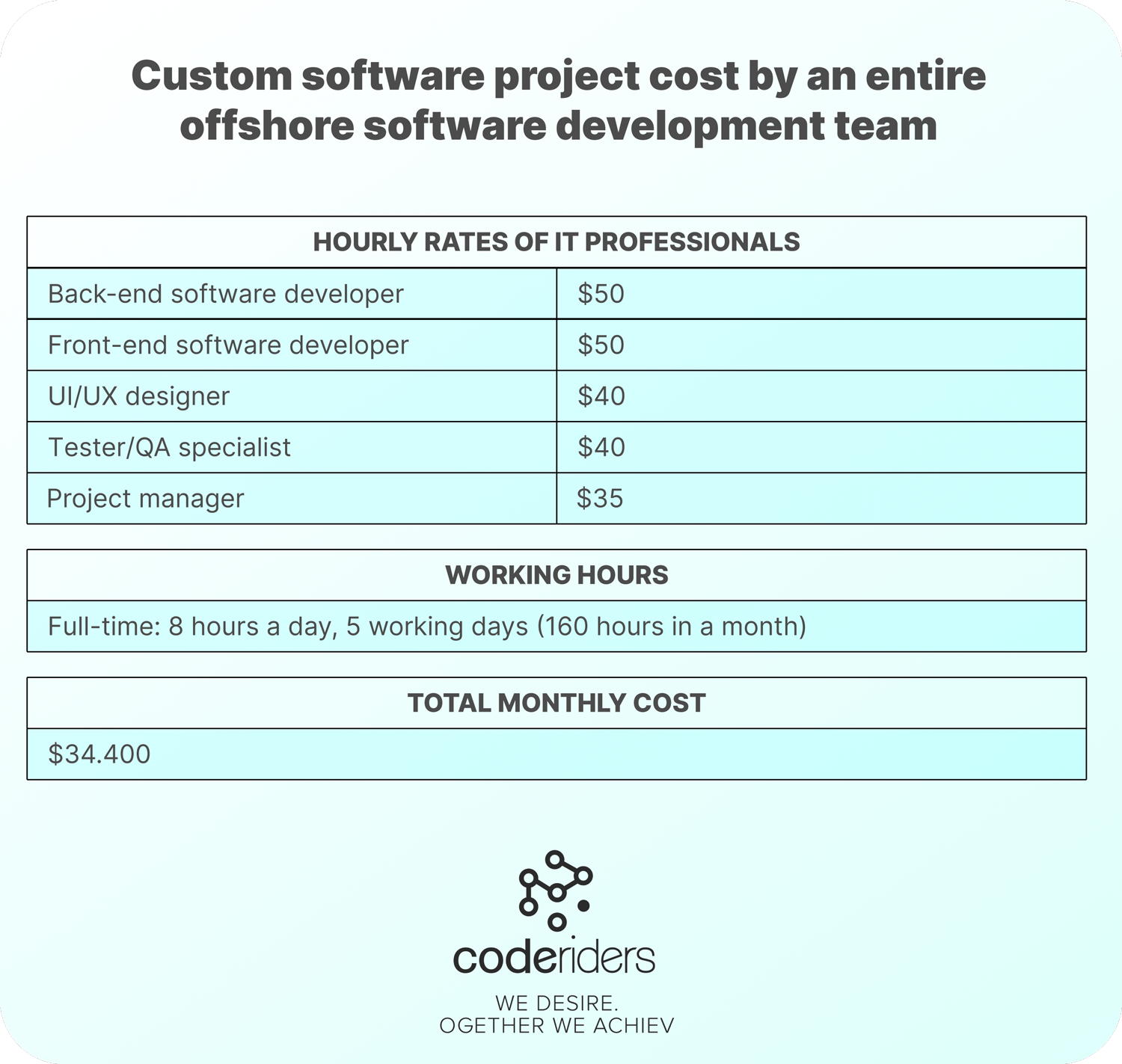 This is, of course, an approximate estimate and one scenario. The rates may differ based on the specific working culture of your software vendor. For example:
The software outsourcing firm may make discounts if you hire a whole tech team
Already established team members have experience cooperating with each other, which will make their work more productive and efficient
These were the direct costs of software outsourcing. Before jumping into the hidden costs of software outsourcing, let's go over some ad-hoc costs that may crop up during your software outsourcing lifecycle (SDLC).
Top Out-Of-Pocket Costs in Software Outsourcing
Here are some out-of-pocket factors affecting software outsourcing costs:
Getting the SSL certificate for the security of your product. SSL certificate is critical for your product. An SSL-certified product keeps user data secure, verifies the ownership of your website, excludes the possibility of hackers or attackers creating the second version of your website, and, finally, owns users' trust. Your offshore software development team is not obliged to cover the costs of getting this certificate.
Travel costs of a software developer or any other IT specialist to meet you in person or the other way around. In our practice at CodeRiders, after long-time software outsourcing partnerships, some of our clients wanted to have an in-person meeting with us and to get to know us outside the digital world. The outermost place our specialists traveled to was from Yerevan to Utah, USA. Be aware if you want to meet your partners in person, you are the one to pay for travel costs. You can discuss this with your software vendor beforehand to avoid miscommunication later on.
Hiring a technical consultant, a CTO (chief technology officer), or a technical partner to work with the team. Sometimes, when companies or organizations want to have minimum involvement in the SDLC, they feel safer hiring a tech lead who will keep control over the software development, implementation, and maintenance process. In some software outsourcing firms, this service costs additional money. We advise discussing the involvement of the tech lead with your vendor beforehand.
Software outsourcing consulting services. Some software outsourcing firms charge additional money for tech consulting services before starting the SDLC. However, please keep in mind that this is not a paid service in every software development company. At CodeRiders, we do not charge money for consultations. Learning about your project and understanding your concerns is critical for us, thus the service is free of charge.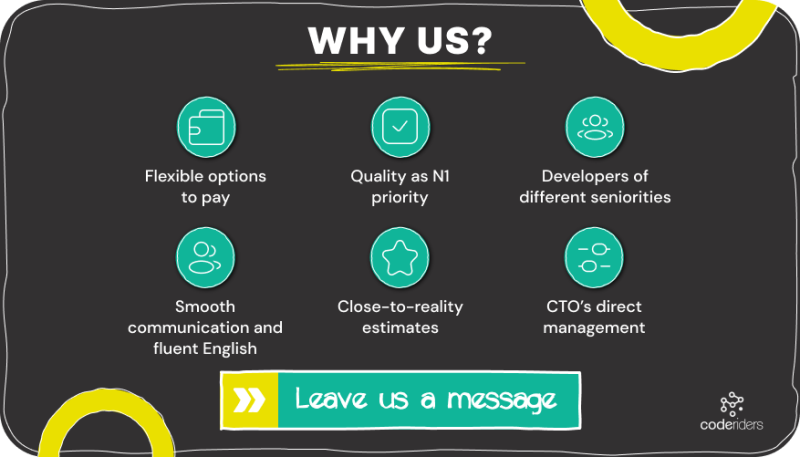 Top Hidden Costs of Software Outsourcing
Now, as we know the out-of-the-pocket and direct costs of software outsourcing, it is crucial to be aware of the hidden costs of IT outsourcing. As mentioned earlier, this is critical for correct budgeting and business planning.
Poor or slow communication
The typical fee structure for software outsourcing services is on an hourly basis. The more time IT specialists work on your software development project, the bigger your invoice is. Hence, arranging at least a rough time with your software vendor firm is crucial. When choosing a software outsourcing vendor, pay close attention to their communication skills. Here are the top 12 software outsourcing questions and answers to identify a good software vendor.
Costs of writing technical documentation (if you do not have one)
Before approaching a software vendor candidate, you certainly should have your requirements documented. The level of technical documentation depends on the type of software development engagement model you choose. For example, if you choose the time and material software development engagement model, you don't have to present complete and exact technical documentation. The same can not be said about the fixed-price engagement model. In any case, if you do not have some kind of requirements sheet or SOW document and you want your software vendor to produce one, you should pay additional money. Usually, an hourly cost of a technical writer is between $25-$40. Check out our guide to writing a candid SOW document with a real-world sample below, or contact team CodeRiders for more details.
Cultural or legal risk factors
When outsourcing your software development requirements to an international software development firm, you should be prepared for diversities. Remember that various countries have different legal systems, political conditions, languages, and cultures.
Before signing a contract with a software outsourcing company, take your time to learn more about their country and clarify which country's legal system your contract should follow.
Armenia is a safe country to outsource software development projects because the majority of IT field employees are fluent in English, and have no strong cultural and national characteristics. Nevertheless, if the risks are put to the minimum that does not mean they do not exist. You should be well aware of these risks.
Ask these questions to your software vendor candidate to avoid any factors affecting software outsourcing costs:
Will currency fluctuations impact the overall cost of my software development outsourcing costs?
What is the economic and political relationship between our countries?
What will happen if something happens with the core member of the offshore software development team?
How are the IP rights supported in the software vendor's country?
What is the condition of the internet connection and infrastructure?
You can overcome these risks by stating your conditions about these risks in your software outsourcing partnership contract.
Server management Cost
In the digital world, even a single error in your product (error in functioning or slow response time) costs money. We, as users, have so many options that we quickly bounce away from a website or app that does not serve our expectations. Good IT server management ensures optimal performance on the servers. It covers the administration of hardware, software, security, and backups and costs additional money (around $100-$400 monthly fee for a single server).
To sum up, software outsourcing is a superb opportunity to quickly and easily level up in your market of operation. However, it is crucial to understand all the direct and hidden costs of software outsourcing before contacting your potential offshore software development team. If you have come down this far, congratulations, you already know:
Hurdles of calculating your business income and expenses
Factors affecting software outsourcing costs
How software vendors calculate the overall cost of your custom software development project
Direct and hidden costs of software outsourcing
And finally, you know all the risks that may occur during the SDLC and how to protect your company from unprecedented expenses.
If you consider evaluating your software project ad hesitate about the costs, we invite you to contact our business development team at CodeRiders for a free IT consultation.
Having
development
needs?
CodeRiders will address your web and mobile development challenges by creating custom software, helping with outsourcing services, or just consulting on your software development requirements.
Explore services