Software outsourcing has been in a nutshell since 1989. IT outsourcing is cost-effective, streamlined, labor-saving, and well-optimized. That is why business owners worldwide absolutely support this strategy in their business development plans. They quickly learn the basics of the recruitment process of outsourcing software and start cooperation with software vendors.
According to Fortunly, globally, businesses spent $75.2 billion on outsourcing security last year.
According to the same source, 78% of businesses worldwide feel positive about their software development outsourcing partners.
Of course, this does not mean that all companies should reject the idea of forming in-house IT departments. The purpose of IT outsourcing or working with remote software development teams depends on company types, the field of operation, purpose, and business objective. Thus, it is crucial to recognize the top signs that it is time to outsource software development.
For instance, if we speak about a big software development company, this company is not obliged to hire remote software engineers however it may gain financial profits, should it decide to outsource some of its projects. On the other hand, a store that needs a one-time implementation and support of e-commerce software solutions will gain high benefits from hiring a temporary software development outsourcing company.
So, cases differ, and this article aims at helping business owners understand in which circumstances they need to partner with software development outsourcing companies. Here are the top 5 signs that it is time to outsource software development and search for an appropriate software development outsourcing company.
1. You have a tight budget
We have talked about the cost-efficiency of IT outsourcing a lot, and how it t can even help to cope with crises at work. Working with a software vendor is a great way to save money and invest it more wisely. However, before searching for software developers, you should clarify the following questions:
Do I need a software vendor or freelance software engineers?
If you have a project that requires multiple software developers, it is best to search for software development outsourcing companies. An experienced software vendor has worked with various companies hundreds of times and knows exactly what to do. The idea of software outsourcing is to free up your time, money, and efforts and invest them in more important places.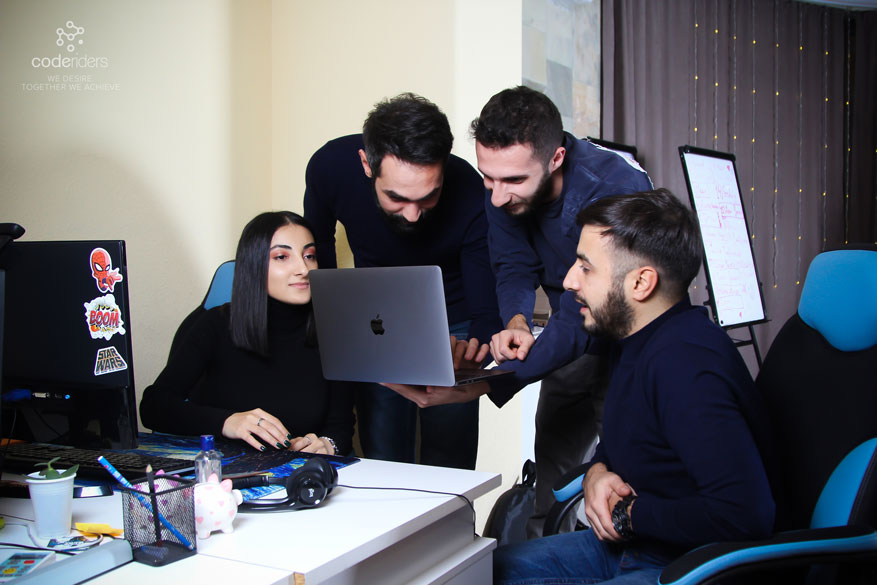 A well-established software development team is exactly what you need. Such a team has experience working together and knows how to cooperate both within a team and with its client. On the other hand, a freelancer will constantly look for "directions" just like a regular in-house employee. In this case, you are responsible for software development management, and if something goes wrong, there is no one to blame.
However, if you need a small-scale solution, like a small API integration to already existing software or building a single feature, hiring a freelancer is safe and easy.
To learn more about this topic, we suggest reading our latest article about the pros and cons of working with a software vendor or freelancer.
How do I find a good software development company? What is the recruitment process for software outsourcing?
We have several well-known IT outsourcing hubs that offer high-quality software solutions at affordable prices. Armenia is one of them. The IT industry is among the most-developed branches of the economy here. It is safe, easy, and affordable to work with dedicated software developers from Armenia. To learn why companies prefer to hire Armenian software outsourcing firms, you can check out CodeRiders' latest article.
How do I make sure my software vendor will provide high-quality software development services?
Finding tech hubs for software outsourcing is the first step to ensuring you are moving in the right direction. However, this is not enough. Unfortunately, even the most trusted and reputable IT outsourcing destinations are not guaranteed to have only flawless software development outsourcing companies. Qualifying and finding a good software vendor candidate is easy if you are aware of these simple tips such as:
Search for software development outsourcing companies on trustworthy and reputable tech directories such as Clutch.co, TopDevelopers, TechBehemoths, etc. They do not charge money to make lists. These are decent sources for finding authentic reviews about your software vendor candidate.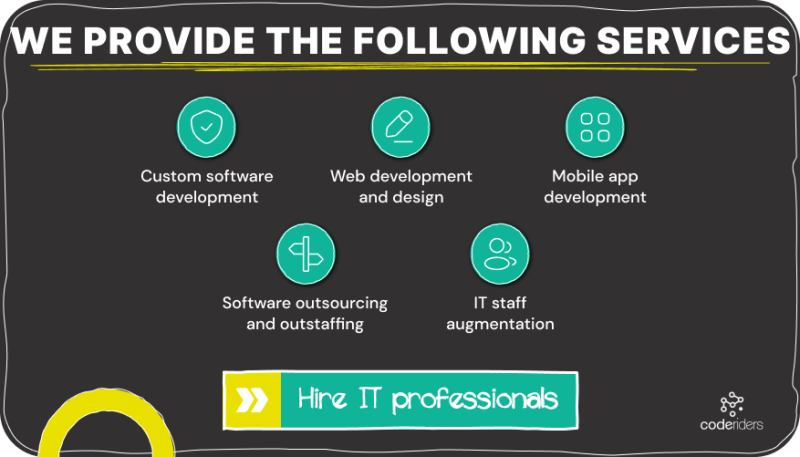 2. You need fast custom software implementation and support
Finding good software developers or forming an IT department is not easy. It does not matter if you already have an IT team or just thinking of forming one. Currently, the world suffers from an extreme shortage of software developer talent. So, hiring experienced software developers takes time and resources. Sometimes companies even hire recruitment agencies to look for talent.
On the contrary, the recruitment process of outsourcing software is faster and easier. In such situations, you can work with a software outsourcing firm and kill 2 birds with one stone. It is your software vendor's responsibility to provide experienced software developers and IT services.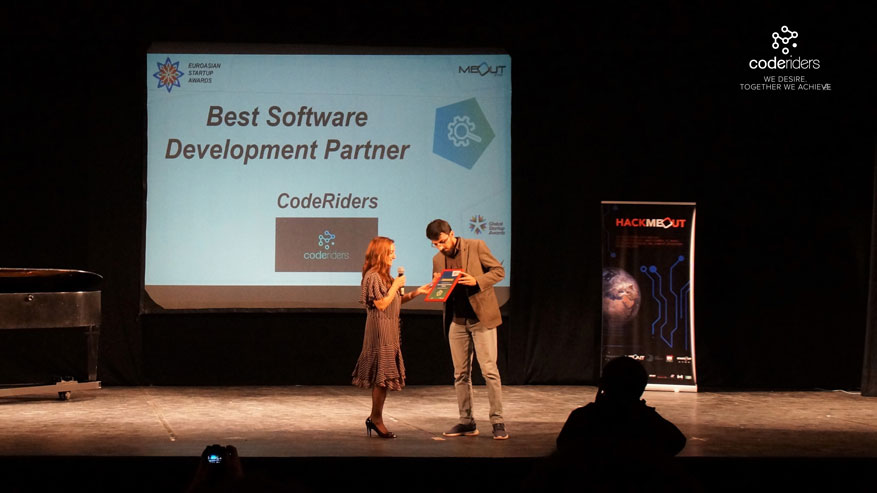 As a result, you cut off a significant time spent on an individual recruitment process, do not have to spend resources on adjusting your new employees to a new working environment as well as do not have to worry about their professional progress.
To contribute to the fast software development and implementation process with your software outsourcing company, you should keep good, transparent, and fast communication, answer their questions, be open to discussions, and be clear in your requirements.
For example, at CodeRiders, if the client does not have a complete scope of work (SOW) document, we initiate discussions to understand their needs and prepare technical documentation with time and budget estimates accordingly. We also have a ready-made sample and guide to writing an easy and clear SOW document. It is free of charge. You can download it below.
3. Your team has limited technical experience
Having insufficient tech resources is another sign that it is time for IT outsourcing. If you are a business with a technical department but do not have enough resources to build or manage specific tasks, adding up tech resources is a great solution. In the modern software outsourcing industry, this process is called software outstaffing or software augmentation.
A typical software out staffing mechanism looks as follows:
Step 1: A customer reaches out to a software vendor with a request. If the customer has a well-written description specifying the required tech stack and qualifications, the software vendor provides the list of the professionals available for a new project.
Step 2: The customer reviews the software vendor's proposal and starts the cooperation if everything is agreed upon. The two parties may sign an NDA or contract.
Step 3: If the software outsourcing firm does not have currently available resources, they may start a recruiting process for you. After a while, they will have a pool of talents, and you can choose which specialists are the best fit for your project. These professionals are legally employed by your software vendor, like in-house employees, and your software vendor is responsible for the quality of their services.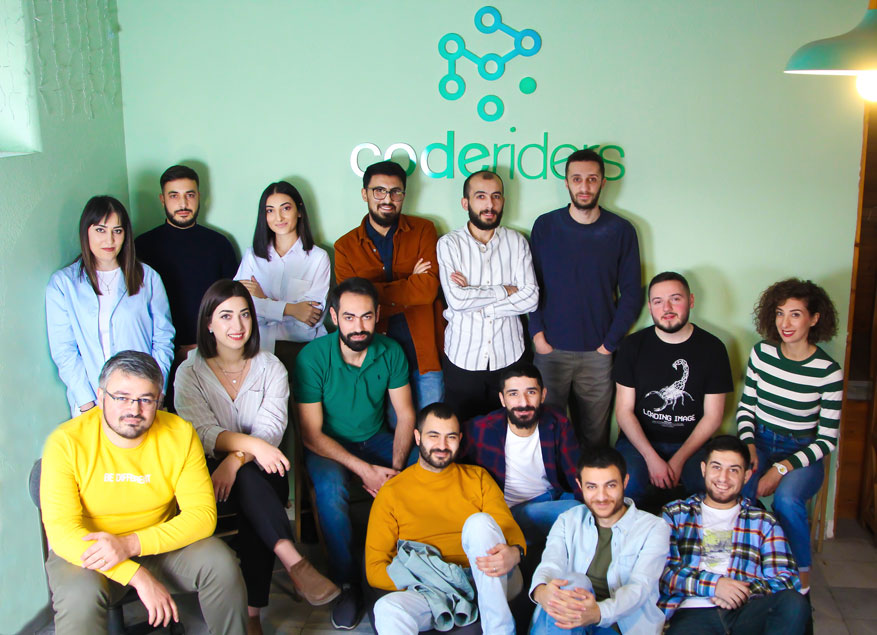 An example from CodeRiders
One web developer, one mobile app developer, and a project manager from CodeRiders worked on building and implementing school management software and a mobile application for Butterfly Milk, a Hong Kong-based English school for children.
The purpose of the project was to develop an education management system that would connect teachers, students, and their parents as well as digitalize the whole school administration process.
It was a 12-month successful full software outsourcing process between CodeRiders and Butterfly Milk, pending further cooperation.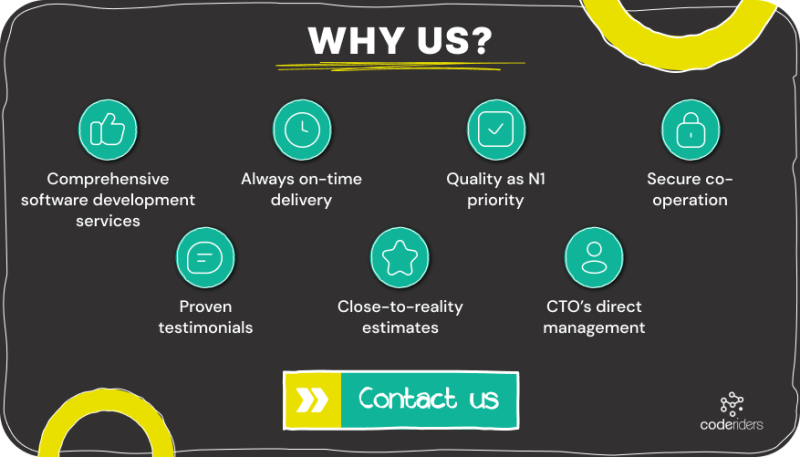 4. You want access to a bigger tech talent pool with more options
As mentioned earlier, currently, the IT industry faces a severe talent shortage. In some countries, this issue is pictured by literally not having enough resources, while in other countries, there is a problem with the work quality. After all, 54% of companies worldwide still face tech talent shortages, which automatically encourages international businesses to look for fresh talents from software development outsourcing companies outside their countries.
5. You need flexible working models
There are several software outsourcing benefits concerning flexible working models, for example:
Time zone
If you have an in-house software development team, your employees have clearly defined working hours. On the other hand, an offshore software development team can make it possible without charging additional expenses. Armenia is a tech hub operating under GMT+4 time zone.
Software development engagement models
IT outsourcing lets you collaborate with a software development team and concentrate solely on the project. In software outsourcing, our priority is to finish the cooperation successfully and provide high-quality software solutions. Your software vendor has several options for you, for example:
Time and material engagement model: This model is perfect for companies that do not have clearly defined software development requirements. Instead of paying fixed salaries to their in-house team and managing their progress, Time & material software outsourcing model lets the customer pay their software vendor only for the completed work. The two parties may agree on working on an hourly basis. You will pay your dedicated software vendors based on how much time they spent on your project. Fortunately, there are a variety of remote work management systems that track working hours. On the other hand, your software vendor will manage your dedicated software developer(s), which means fewer efforts and time spent on controlling their work.
Project-based engagement model: If you have clearly defined software development requirements, deadlines, and budget, a Project-based or Fixed-price engagement model is an ideal solution for you. In this case, we document and agree on everything beforehand. The cooperation will start based on your contract and agreement. You will have no worries about staff management and price variations. As in the case of the Time & material engagement model, breaking your project into milestones is an excellent solution.
To learn more about how these engagement models work, contact our business development team.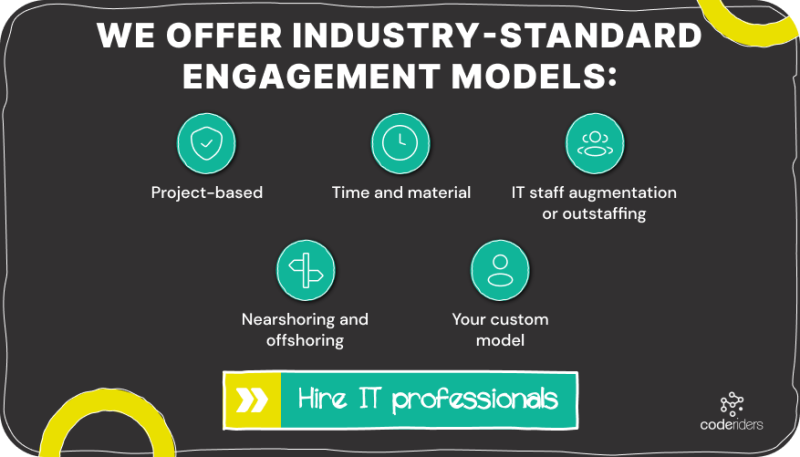 Staff augmentation engagement model: This model works best for companies that need additional support. Staff augmentation is a perfect solution if your existing in-house tech team faces some challenges with task deadlines and professional expertise and does not want to spend more money, time, and resources on hiring new employees. Hiring a support tech team or dedicated developers who will accelerate and facilitate the overall software development lifecycle (SDLC) is a wise solution.
Your custom engagement model: Of course, if you work on building your custom software, everything should be tailored-made for you. Tasks and methods should be tailored according to specified characteristic features of your requirements or project. At CodeRiders, we are keen on discussing our customers' projects and helping them find the ideal solutions.
If you have read this article up to this point, you have probably figured out if IT outsourcing is necessary for your business and have recognized the top signs that it is time to outsource software development.
Software outsourcing is a brutal game changer for international organizations and it is not a coincidence that an increasing number of businesses look for software development outsourcing companies outside their location.
At CodeRiders, we welcome requests from both companies that are precise in their tech requirements and those that need more support and understanding. Either way, do not hesitate to click on the "contact us" button and leave your question to our business development team.
Having
development
needs?
CodeRiders will address your web and mobile development challenges by creating custom software, helping with outsourcing services, or just consulting on your software development requirements.
Explore services