Building your software solution for public use is an exciting experience. Many have thought about it, but only a few have actually done it. It seems scary and less realistic in today's highly competitive IT industry.
However, open-source software solutions do well if they are unique in their field of operation. You can be the next Google, Amazon, or GitHub of your industry if you have a creative idea and strong determination.
Innovative software solutions or IT transformations are necessary for every industry starting from the automotive industry to healthcare, media, entertainment, climate tech, and Proptech to lifestyle management tools. Each new release of creative software is an invisible backbone pushing the world to the next level and "forcing" progress.
Let's figure out how to make your innovative software ideas a reality even if you have very little money and how to become maybe the next Amazon, Figma, or Google of your industry.
How to Succeed in Building Open-Source Software Solutions?
1. Hire software development companies from famous tech hubs
Working with software vendors cuts off expenses, which may be significant for the rapid progress and success of your business. If you are a software development company yourself and need more resources, adding dedicated software engineers and developers to your already existing in-house tech team is also an option.
Not only do you benefit financially, but you also pare down software development and implementation time by skipping the recruitment process for software engineers.
Offshore software development is considered the initial "weapon" for startups or companies aiming to cut their expenses. Software outsourcing gives a chance to invest and operate more wisely.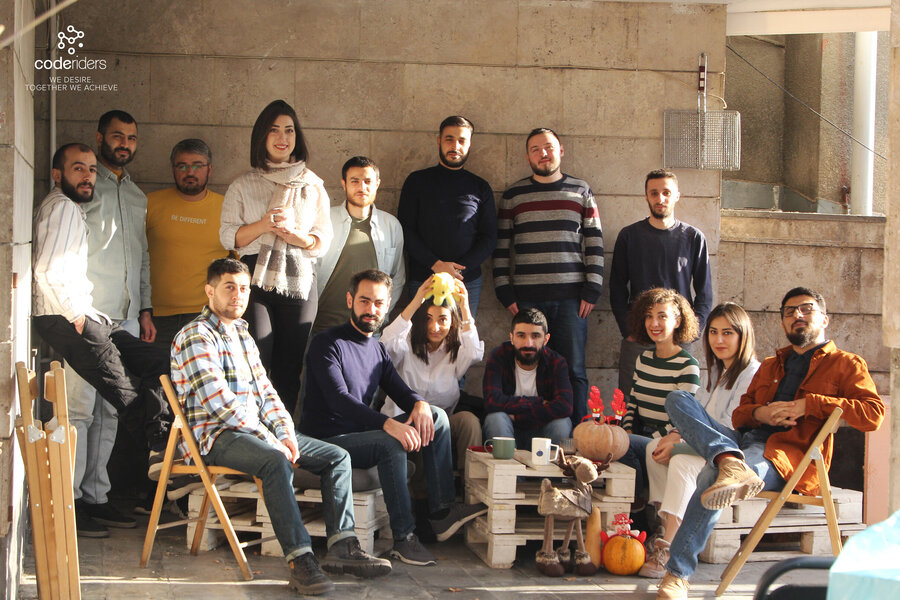 Here are the advantages of outsourcing your open-source software development needs.
Financial gains: Look for software development companies or dedicated software developers in famous tech hubs. These companies can offer high-quality software solutions at significantly low prices. Not only do you pay less than you would in the case of hiring in-house software developers, but you cut off other expenditures coming with in-house software development. For example, as of the 2022 update, in the USA, an average annual in-house software developer salary is $1MM, not including secondary expenses such as space fees, employee bonuses, utility fees, paid holidays, etc. On the other hand, you can hire an experienced software engineer or software developer with the same qualities from Armenian software outsourcing companies at only $25-$50 hourly rates.
Concentration on core business values: If you work with software outsourcing firms, you will not be concerned with work management and the quality of your software developers. Apart from providing experienced software engineers and developers, offshore software development companies are responsible for their productivity and work management, giving you a chance to be less involved in the software development lifecycle (SDLC).
Access to global top talents: Tech talent shortage is a serious issue nowadays. It is not easy to find qualified software engineers with specific tech stacks in a single country. USA, Russia, Brazil, Indonesia, Japan, China, the UK, and Australia are facing serious tech talent shortages among others. Naturally, hiring software engineers and developers outside their country is a logical step for business development specialists.
Advanced scalability: Rapidly growing companies should be ready for new requirements, and investing more in IT is one of them. However, finding resources within an already established tech team is expensive and impractical. Working with a software vendor to fill in the gaps is a beneficial solution.
Better quality for an open-source software product: When releasing new open-source software into the market, you should be very creative and unique. Convincing users to choose an unfamiliar and new tool is not an easy task. In this case, the last thing you would like to face is limiting your functions and solutions because of bounded tech resources.
2. Offer free demos and services
However, you should prove it to your potential customers too.
At first, forget about the return on investment and be prepared to spend money without receiving compensation. Of course, this is hard, and that is why new businesses do all possible to save money and be careful in investments. Making a name for yourself takes time and patience. Inform your potential clients about your product and your existence in the market in general.
Let's say you have an open-source SEO tool. There are a lot of such tools online, and millions of people use them to create great content. So, you should reach out and offer something even better and give a reason to try out yours.
Do not be afraid of spending money on free demos and making your services free of charge. You can create videos for the demonstration of your product, write articles or run social media campaigns.
3. Ensure you have outstanding customer service
Whether you are a newcomer or an established company in your niche, customer service is crucial for all. It builds your reputation, and in a world of millions of options, no one will stick around if they do not feel supported. You should provide several simple contact options along with quick responses and comebacks. Fast service equals automation and digitalization. One of the best ways to ensure that you have awesome customer service is by using CRM systems. Some of the best solutions include:
E-mail automation,
Contacting directly on your website,
Collecting data from other CRM tools, web portals, or any other sources where you store your data. Data storage and collection are done via data integration, data transformation (ETL), or data migration.
Ensuring automated and synchronized communication between team members.
4. Sincerely Care about your users or customers and invest in helping and educating them
Understanding your customers' pain points and concerns is the key to delivering a unique and high-quality product. How can your open-source software solution help your customers if you do not know their struggles and goals? Creating white papers, running blogs, or uploading videos about your product are the most popular and effective ways of raising awareness of your open-source software.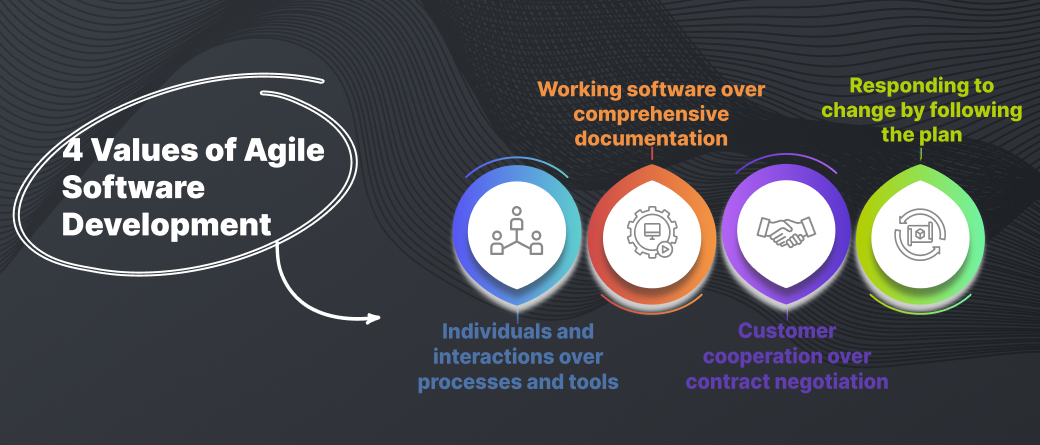 For example, at CodeRiders, we built an open-source CRM system for our client. The system ended up becoming very successful and a widely used open-source software solution. CodeRiders is not the only party that played a huge role in the success of this CRM system. Their business development and marketing team did a great job of understanding their client's needs and struggles, and they guided our software engineers and developers accordingly. We worked on a time and material-based software development engagement model and followed the Agile Manifesto methodology. CodeRiders' dedicated software developers were paid based on the number of hours spent on the project. We broke the project into milestones (stages). At each stage, the client's business development team assigned tasks to our dedicated remote software engineers and developers.
Our technical team worked on the back-end functionality and API subprojects. It was a 3-year software outsourcing partnership. You can create a free trial account and test the CRM system yourself.
Check the client's opinion
At CodeRiders, educating and helping our customers get the most out of software outsourcing is a priority. We do our best to help our clients succeed in their businesses with the help of offshore software development. Apart from running a blog, we also publish white papers on the topics most concerning to our potential clients.
For example, we created a white paper about how to write a solid scope of work (SOW) document. We also made a sample of a ready-made technical document. With this white paper, we hope to accelerate and facilitate communication between software vendors and clients. Sometimes the clients struggle to explain their requirements to the software development companies. As a result, the pre-partnership communication process lasts longer than expected. We made this white paper for those clients who need support in filing their technical requirements. You can download this white paper below.
5. Invest in marketing and advertising
Last but not least, we all know the power of marketing and advertising. No matter how awesome your product is, it needs promotion. Making a name for your open-source software is crucial. Besides working with the best software outsourcing companies and building top-notch open-source software solutions, you should also represent your product. Ensure you invest enough in digital marketing, advertising, and branding solutions.
To sum up, no matter how competitive you think your industry is, you can still succeed in building and implementing your open-source software solution.
Constructive marketing and business development plan,
Wise budget distribution (including working with software outsourcing companies and dedicated software engineers),
Unique ideas and beneficial software solutions for public use.
These are the top strategies to help you build, implement, and promote your software for public use. CodeRiders has helped a lot of companies to release their open-source software solutions and offer top-notch tools. You can become the next company in the row.
Leave us a message, and let's discuss your craziest software ideas.
Having
development
needs?
CodeRiders will address your web and mobile development challenges by creating custom software, helping with outsourcing services, or just consulting on your software development requirements.
Explore services